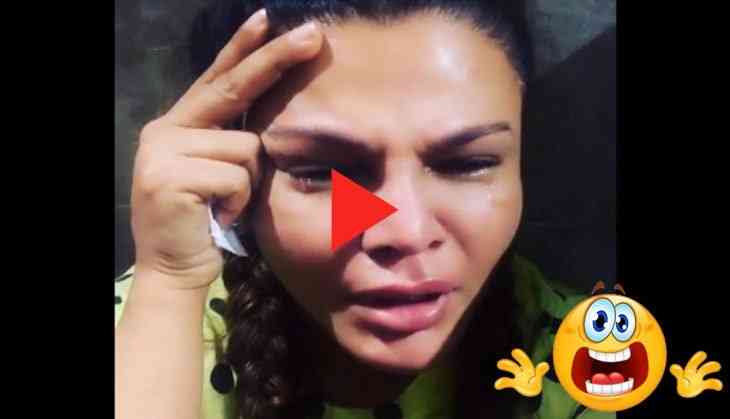 Rakhi Sawant who never miss an opportunity to remain in headlines by creating controversies gets injured during her dance performance.
Yes, Rakhi got an injury during her dance show at a wrestling show organised by Great Khali at Tau Devi Lal Stadium on 11th November evening.
However, she has been rushed to a private hospital in Zirakpur by the organiser of the event, said The Tribune reports.
As per the sources, Rakhi was dancing in the ring and then, a women wrestler asked her to fight with her. In reply, Rakhi said that she is a dancer not a wrestler and asked the wrestler to compete with her in dance.
However, both of them started dancing and soon, they started doing argument and all of sudden, the woman wrestler lifted her up and threw her on the ring's floor.
Rakhi Sawant has suffered from injuries in the back and was admitted to the hospital.
On the other hand, the event organisers didn't speak about the incident yet.
Check out the video:
Also read: #MeToo: Watch the full interview of Rakhi Sawant in which she said Tanushree Dutta had sex with her