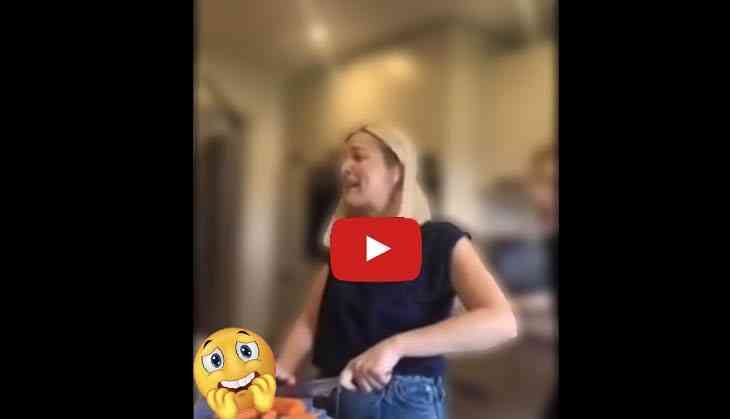 An extremely amusing video is doing the round on social media in which a mother can be seen playing a hilarious prank on her sons.
Her mischievous act made of chopping her fingers made her sons get panic and they started running hither and thither. We must say the way she prepared the act made us quite impress.
Let us tell you how she prepared...
The woman, who was identified as Felicity Kane prepared the act by using items like a carrot and a transparent adhesive tape. To made it more real touch she used a red liquid that actually looks like blood.
After her preparation, she begins her act and started screaming as loud as she can, causing both of her sons to come running into the kitchen.
Her sons start screaming and panicking after seeing the fake severed finger. Both sons tried hard to provide her all possible help as one covered the finger with a thin foil while the second son brings a large towel to cover the fake severed finger.
Soon, they realize that their mother is doing a prank.
See video:
Also read: Oh No! Woman falls from balcony while attempting a Yoga asana; see viral pic