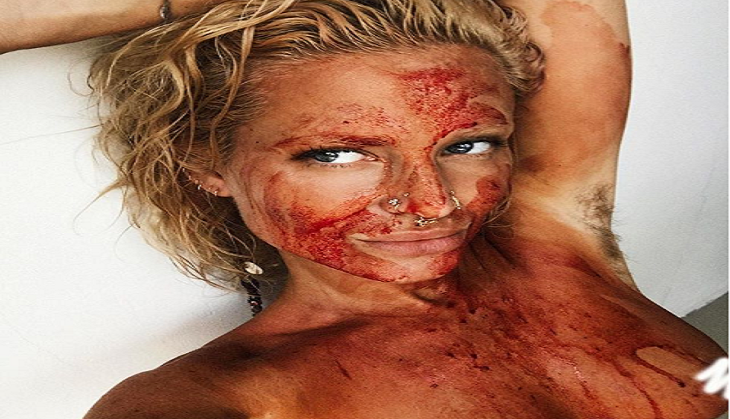 There are certain things that might be disgusting for some while for others it can be a fine. From the beginning menstrual blood has always been a topic of discussion for many as the major issue has been it being pure or impure. It definitely isn't for everyone but for a bigoted mind, it surely is! But thanks to the medium of social media and other forms of entertainment that has helped in giving out a lot of information regarding the same and has even got sucessful in changing the mindset of the people.
Social media is a platform where anything can go viral- a stupid dance, memes, irritating song or what not but it's not just limited to that. There are certain other people on the internet who have helped in bridging out the gap between people and also tried to change the perspective of the people on various issues and what is coming up next will definitely give you goosebumps.
A woman named Maxinne Bjork did something so shocking that has left everyone wondering as to why she did that but the reason that she gave is purely magical. Maxinne, who is from Bali in order to inspire people about bringing positivity and acceptance in their lives, not just rubbed her menstrual blood all over her body but also rolled naked on the grass of her garden. The picture of the same has been shared by her on her Instagram account.
ALSO READ: Netizens go crazy as Jennifer Lopez shows her oh-so-hot figure in her latest semi-nude photoshoot!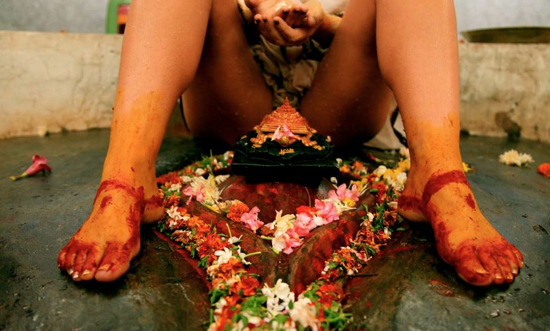 In the image that she shared, she can be seen with blood all over her face and body and the image was captioned as, "Today after a very productive and super fun day, I just came home all emotional with lots on my minds that I just pushed a side cause I didn't have space to deal with it in the moment. I sat down and did some deep breathing, and all of a sudden felt a strong urge to cover myself in my life-giving fluids as a woman. So without really thinking of why or anything else, I just did. Smudged it out all over my body and then rolled around naked on the grass in my garden all covered in my menstrual blood. Smelled the earth and started crying intensely. Both from happiness and sadness. After some crying I started laughing instead. I'm so happy to have my mum in my life, we both help each other to get through some rollercoasters. The family situation we are in right now is just very draining. But thats life. And exactly how it is suppose to be in this moment. Accept and love ❤"
Check out her picture:
ALSO READ: Sardar Vallabhbhai Patel Statue Of Unity: Modi Ji, instead upon the statue, here's how you could have used Rs 3000 crore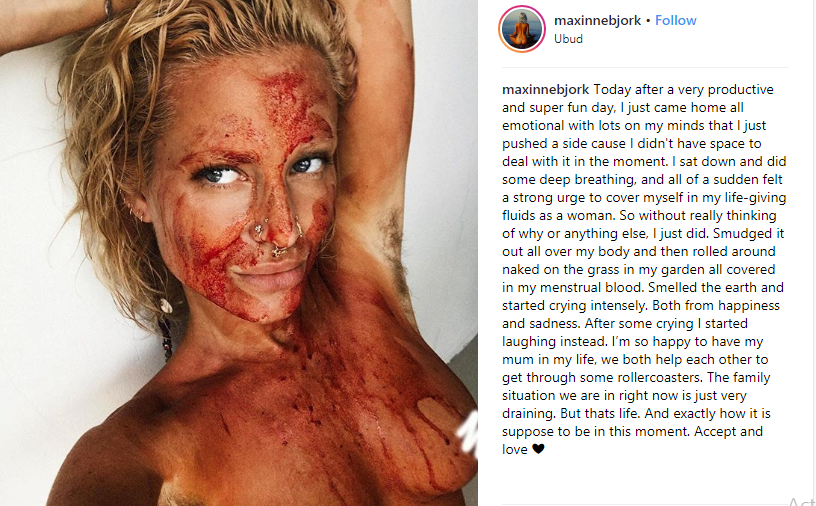 Maxinne's post
This isn't the first time that her picture has got an attention as many times before she has came under the attention of many because of her social media posts. Maxinne is a naturist and yogini by profession and has around 48.4k followers on Instagram account and it seems as if she is counted amongst some of the social media influencers that we have online.
Meanwhile, check out some of her inspiring social media posts: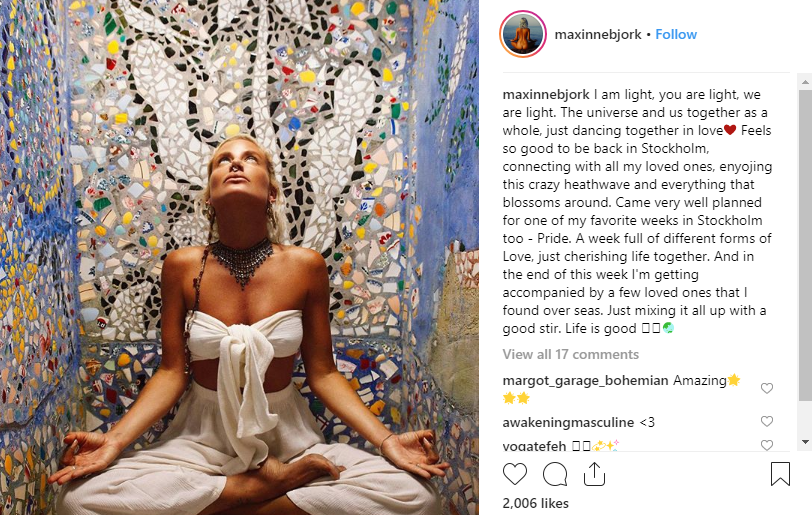 1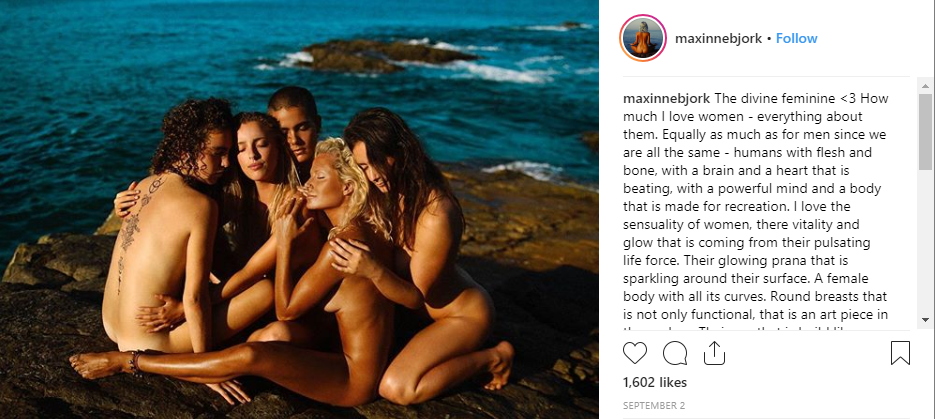 2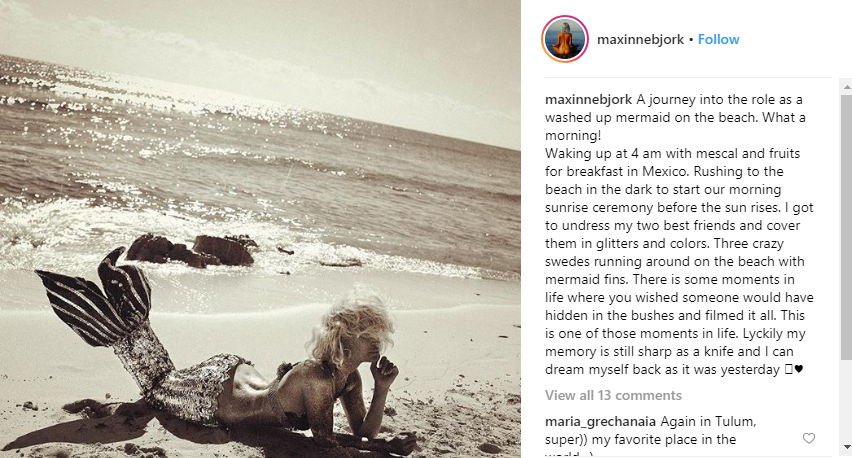 3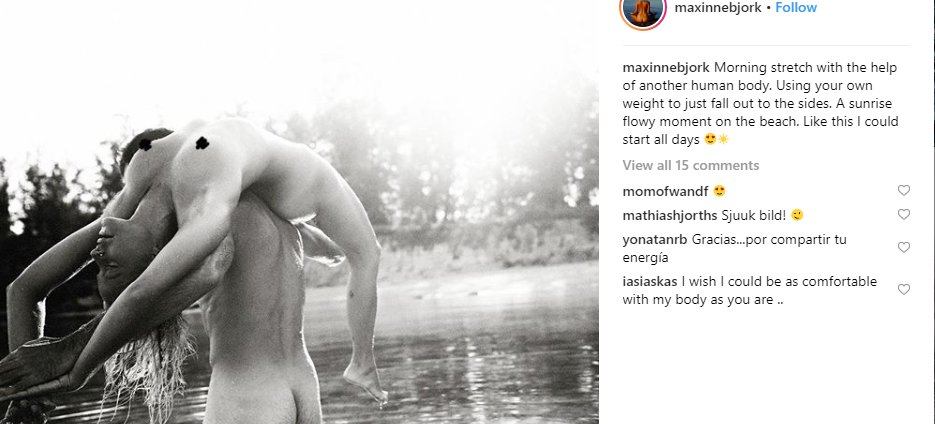 4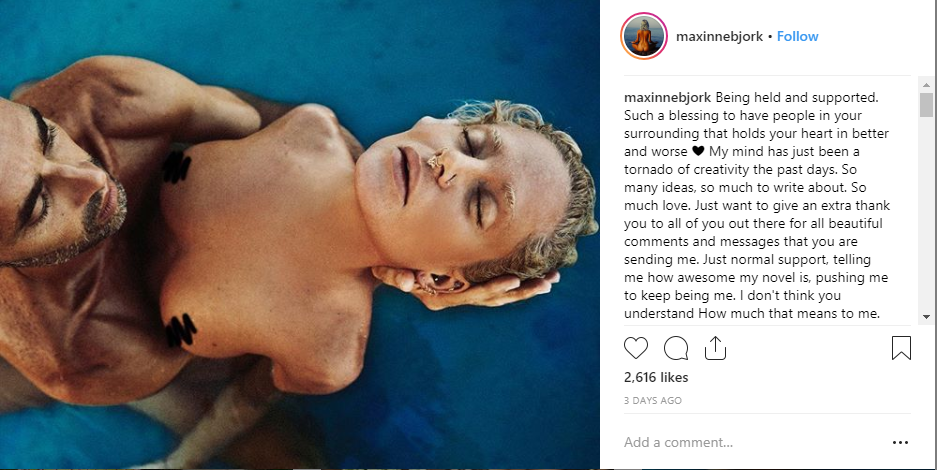 5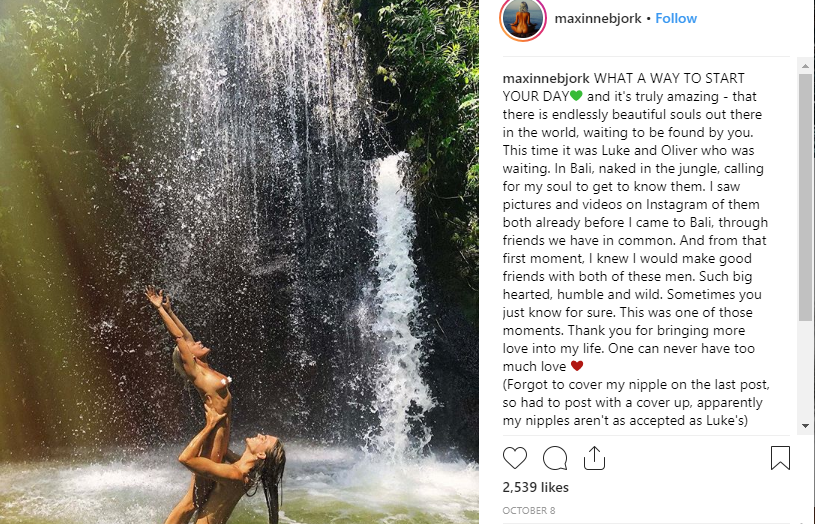 6
Isn't she insipirational?
ALSO READ: When SRK decoded the formula of getting a girl- "6 Din Ladki In"