Sardar Vallabhbhai Patel Statue Of Unity: Modi Ji, instead upon the statue, here's how you could have used Rs 3000 crore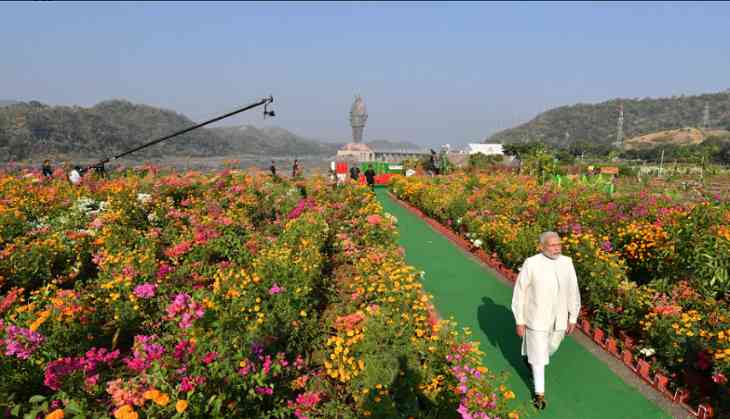 In the honour of independent India's first deputy prime minister, Sardar Vallabhbhai Patel, our respected Prime Minister, Mr. Narendra Modi, inaugrated the the world's tallest statue of the 'Iron Man' on his 143rd birth anniversary that happened to be on October 31, 2018. The rocky statue built in the middle of the waters of the Narmada river in Modi's home state of Gujarat stands 182 metres (597 feet) tall and is made on the budget of approximately Rs 3000 crore.
The inaugration that happened just a few months before the very important general elections next year made every Modi Bhakth proud but was it really necessary? Is this the real development that our country is need of? We think that the money just got wasted in a rocky statue that garnered a lot of protests headed out by environmentalists, affected villagers, non-government organizations and politicians of the opposition.
ALSO READ: Statue Of Unity: Sardar Vallabhbhai Patel, your heart will break after reading this open letter by Medha Patkar!
If we look at the amount that has been spend on the statue ie Rs 2,989 crore, it is double the amount that was to be used in the Pradhanmantri Krishi Sinchai Yojana (Prime Ministers Agriculture-Irrigation Scheme). It is so huge that the money, if was used effectively could have been used to build 2 new Indian Institute of Technology (IIT) campuses, 5 Indian Institute of Management (IIM) campuses, 6 Indian Space Research Organisation (ISRO) missions to Mars and further if we talk about, it could irrigate 40,192 hectares of land, cover repair, construction of 425 small check-dams and many such important things.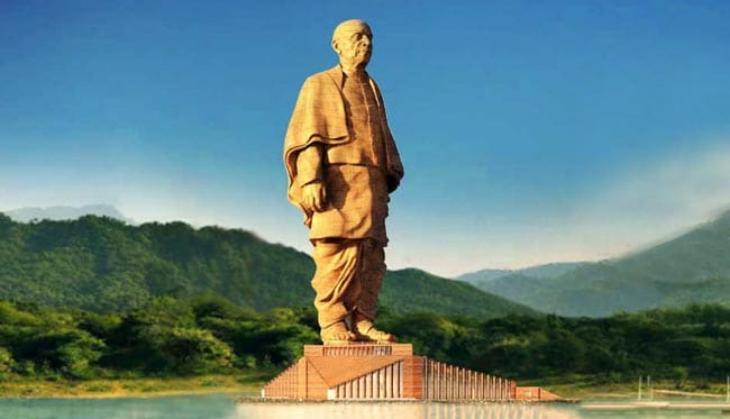 Statue Of Unity
If we go by a report of NDTV, around 75,000 tribals across 72 villages in Gujarat's Narmada district have been badly affected by the contruction of the statue that had around 3,000 laborers and 300 engineers sweating badly and slaving on it. The Sardar Sugar Mill in Sankheda because of the financial mismanagement of the board members got shut down leaving behind more than 1,500 farmers waiting for their dues amounting Rs 12 crore to be paid.
Ghanshyam Shah, a political expert based in Gujarat, during an interview that he gave to Mint said, "At a time when Gujarat is facing a water crisis due to lower availability in the Narmada dam, I think the statue project could have been postponed by a year." Also, if a report by BBC is to be believed a Gujarat farmer, Vijendra Tadvi, said, "Instead of spending money on a giant statue, the government should have used it for farmers in the district."
ALSO READ: Our Indian economy is suffering! Modi Ji, where is the change you wanted us to wait for?
The controversial 182-meter concrete-steel-bronze acrolith isn't impressing the opposition much. Senior Congress leader Arjun Modhwadia said, "The Sardar was a true friend of laborers, farmers, Dalits and other economically weak classes with a liberal-democratic ideology but Modi and his party are out to make political capital out of his name without following the Iron Man's thoughts."
It also came to light in a report of the Comptroller and Auditor General of India that claimed that as many as five government-owned oil companies were asked to spend as many as Rs 1.5 billion as a part of their CSR (corporate social responsibility) activity. Well, after all this it seems as if everything is fair in love, war and politics especially when the elections are round the corner. But, this wasn't the change that we wanted to actually see in Modi Ji's governance and so the question remains the same #whereisthechange?
ALSO READ: Mr. Narendra Modi, here's an open letter to you and your government asking you to stop this politics of religion