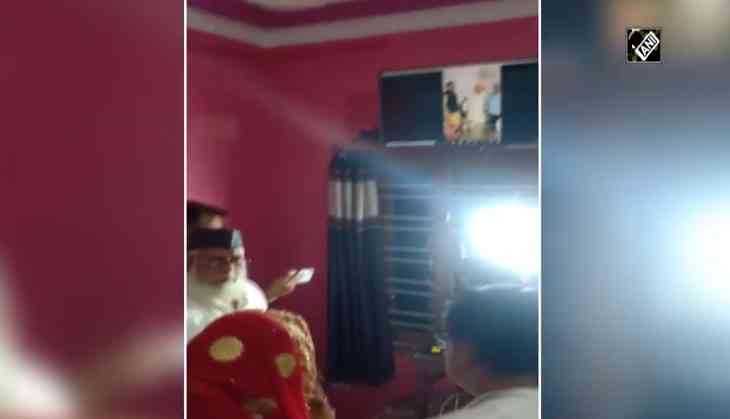 Due to the coronavirus outbreak, the Indian government has already announced a 21-day nationwide lockdown due to which no one is allowed to come outdoors for unnecessary reasons. Amid lockdown, important tasks, including wedding ceremonies have been halted in a bid to fight against COVID-19. But, a video surfaced the Internet in which a wedding ceremony can be seen conducted uniquely.
As per the media reports, Sadiya Nasreen from Bihar while Danish Raza from Uttar Pradesh was supposed to be married on March 23 but due to the pandemic, the families failed to do that due to restriction on travelling. But, they didn't change their wedding plan and find another way to arrange the wedding ceremony via video conferencing.
Yes, you read it right! Through video call, both groom and bride said 'qubool hain' in the presence of qazi and other family members of both sides.
All of India is now under lockdown for 21 days to prevent the rise of Covid-19 cases, but that didn't come in between a wedding between a woman from Bihar and a man from Uttar Pradesh, who got married through video calling.
Also Read: Woman finds brilliant idea to celebrate her fiancé birthday amid COVID-19; all quarantine people must watch
In the video, after the couple agreed to get married, relatives started hugging each other and also saying, "Mubarak ho".
Later, the bride and groom brought in front of the screen and then see each other for the first time after rituals.
Check out full wedding ceremony video via online mode: