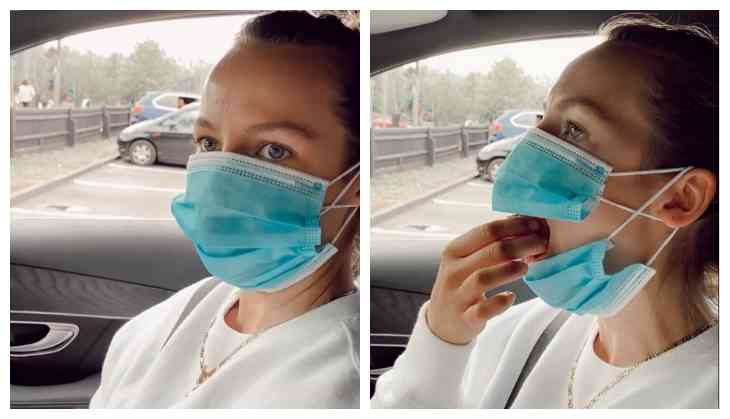 Amid Coronavirus pandemic, several zany videos and pictures have surfaced the Internet which has entertained all of us during the lockdown. Many videos and pictures have spread awareness about the importance of sanitizing hands, social distancing, and wearing a face mask, to protect oneself from the contraction of the virus.
Another video has been uploaded on social media platform by a British model Emma Louise Connolly who showed how you can eat food without taking off your face mask. Her ingenious technique has amused her followers.
Connolly shared a short clip on her Instagram account, which has gone viral now.
In the viral video, she can be eating food without removing her face mask. Her bewildered followers wanted to know how she did that?
She captioned the video: "Where there's a will, there's a way (sic)"
Have a look at the video:
After noticing the video in a sequence then you will know how she did that.
Well, she wore two face masks. One of the masks over her nose and the other one on her chin.
Her cool trick has impressed her followers. Some users couldn't hold their laughter after watching the amazing hack during the COVID-19 pandemic.
Since being shared online, the video of Connolly has garnered over 3 lakh views.
Also Read: Viral Video: Journalist tries to talk with donkey about COVID-19; here's what animal replies