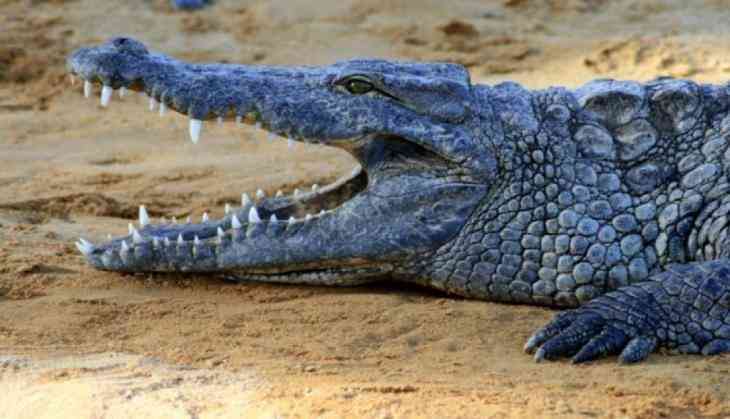 People living near jungle areas or near rivers have seen several wild animals but if a dangerous animal like a crocodile entered a residential area it could spread panic among human society. One such similar incident took place in Munna Purwa village of Lakhimpur Kheri in Uttar Pradesh where a crocodile had come to a residential area from a nearby river.
The reptile came to notice of the house owner when he saw it in his courtyard. In no time, the family fled from the spot. Soon, the news about the presence of a crocodile in a house spread in the entire village.
Also Read: Terrifying! Hungry crocodile attacks cheetah, drags it into water [WATCH]
The owner of the house named Ramdin said he saw the crocodile when he woke up around 1 am to take a leak. He found something suspicious in his house's courtyard. Therefore, he put on a flashlight to check what it really was. Ramdin left shocked when he saw the huge reptile in his courtyard.
Also Read: Woman zookeeper scratches chin of alligators; see jaw-dropping video
Ramdin's family was too terrified to go back to sleep. Therefore, they went to the house of their neighbour through the terrace.
Soon the news spread in the area, many locals gathered outside Ramdin's house to see the crocodile. The forest department was informed about the incident at around 5 am. The team reached the village and managed to catch hold of the crocodile after an hour-long tough fight.
Finally, the crocodile was released into the Sharda river.
Also Read: 'Monster' crocodile eats two baby sharks; video will haunt you!