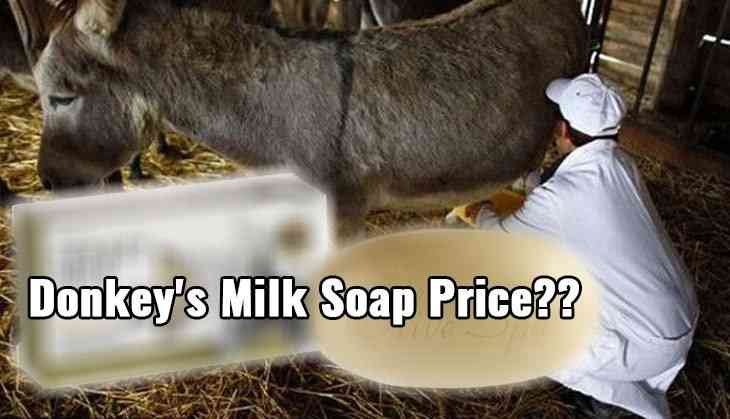 Have you ever heard about soaps made of donkey's milk? If not then, here are the soaps which have grabbed the attention of the people at the sixth edition of 'Women of India Organic Festival' in Chandigarh.
Many people have never imagined something like this but after knowing about donkey's milk soap, it has sought the attention of many people in the festival held in Chandigarh.
The Delhi-based startup named 'Organiko' got the success for amusing people at the exhibition which was organised by the Ministry of Women and Child Development.
The stall of donkey's milk soap was flooded with several people as they all wanted to have a look at this special soap and wanted to know about its properties. However, the price of the soap of 100-gram was at Rs 499 and many people bought it.
Expressing her happiness over the response to the festival, Union Minister for Women and Child Development, Maneka Gandhi said the participants from several states managed to sell most of their products.
Organiko founder said that the pilot project for making these soaps was started at Maharashtra's Solapur in 2017.
The soap is expensive because of the properties that this donkey's milk soap.
As per the co-founder, Rishabh said, donkey's milk consists of many medicinal properties. It has anti-ageing, anti-wrinkle properties and protects from bacterial infections.
He also added that donkey's milk is one of the costliest milk at Rs 2,000 per litre.
'Donkey's milk commands premium price because it has medicinal properties and one donkey gives maximum one litre of milk a day,' co-founder said.
Rishabh also told that they will soon come out with a face wash and a moisturizer made with donkey milk.
-With PTI inputs
Also read: Weird! In this country newly-wed couples not allowed to use toilets for three days and nights for this strange reason