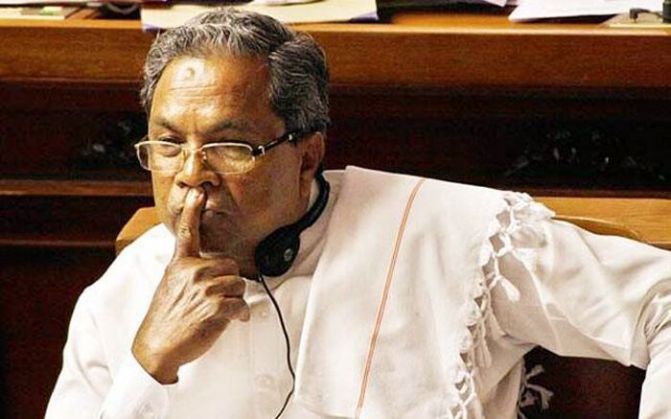 A man named Salman cuts hair to make ends meet. On Tuesday, he decided to go on with his business despite the Hindu tradition of not cutting hair or nails on this day of the week. He was paid a visit by Uday Kumar, the leader of the barbers' association, who 'politely' asked him to shut shop. He refused, got angry, abused Kumar. The altercation ended in a communal riot.
"It was a clear provocation [by Salman]," local Vishwa Hindu Parishad leader Thukrappa Shetty told Hindustan Times. "What happened next was a spontaneous reaction from local Hindus who had been hurt by their behaviour."
What happened next was that a large mob reportedly led by Bajrang Dal activists attacked Salman's shop and other Muslim-owned establishments in the vicinity. Soon after, Popular Front of India (PFI) activists launched an attack in retaliation, burning shops and vandalising property.
The police have so far arrested nine men from both sides. However, there's tension in the air.
It's a boiling pot
This is not another UP village. It's a story from Nelliyadi, a village 70 km from Mangalore, Karnataka. And this is barely the first time Siddaramaiah's Congress-ruled Karnataka has seen such clashes.
End of September, not long after professor MM Kalburgi's murder on 30 August, the communal hate in Karnataka escalated to almost a week-long series of riots across Mudhol (23 September), Chikkodi and Surpur (24 September), Dharwad and Surpur (25 September), Dharwad and Koujalagi (26 September), and Belgaum (27 and 28 September).
While these didn't result in deaths, hundreds were injured and property worth crores lost.
On 23 September, in Mudhol's Janata Colony where all of this began, a Ganesh idol procession was on when some miscreants allegedly pelted stones at the devotees. This led to violent clashes that resulted in arson. According to media reports, 21 vehicles, two houses and 40 shops were completely razed to the ground.
Following the violence, 69 persons were arrested and Section 144 of the Code of Criminal Procedure (CrPC) was invoked, prohibiting assembly of more than five persons in Mudhol.
Before the Ganesha festivities, on 24 August, a Muslim man was stripped at a marketplace in Mangalore and flogged for befriending a Hindu woman. The abuse was allegedly carried out by Hindu Jagarana Vedike activists.
Sleeping on a communal hotbed?
According to data tabled in the Lok Sabha, Karnataka, by the virtue of its population, ranks number one with 17 injured per million in communal clashes between 2010 and 2014. While UP has the maximum number of clashes as well as deaths in total, it ranks sixth with 10 injured per million population.
Karnataka is followed by Gujarat with 16 injured per million.
What is baffling is that none of these attacks have been covert. In fact, every single one of them, right down to Kalburgi's murder, have been carried out brazenly in the open, with no fear of getting caught.
While the Congress sits in the opposition and voices dissent against the Centre for being blind to the worsening political climate of the country, should they not focus first on what they can be held accountable for? Namely, Karnataka.