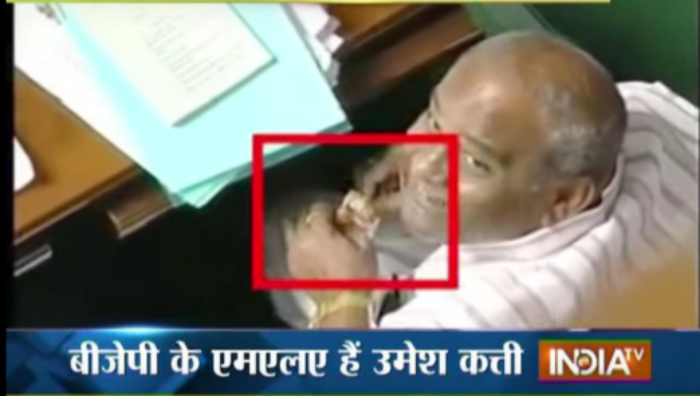 BJP MLA Umesh Katti caused an uproar when a camera catured him tearing open a tobacco packet inside the Assembly.
In his defense, Katti said that he did not consume tobacco inside the Assembly and that the packet contained only betel nut. The sale and consumption of gutka and pan masala is prohibited in the state.
Katti was seen taking out two packets of gutka and opening them. He was about to mix the ingredients when another BJP MLA sitting next to him made him aware of the camera installed just ahead.
When Katti realised that the camera at the media stand was pointed towards him, he swiftly put the packets inside his pocket.
A similar incident took place in the State Assembly when two MLA's were caught watching porn videos inside.