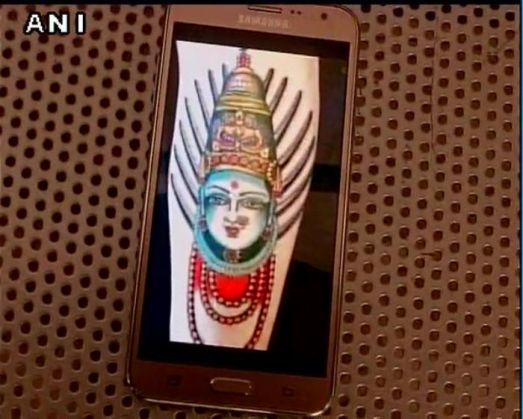 In a rather sordid turn of events, Bangalore police on Saturday harassed and detained an Australian couple over the tattoo of a goddess.
Australian Matthew Gordon, who sports a tattoo of Hindu goddess Yellamma on his shin, was harassed at a restaurant by a mob who threatened to skin his leg.
The incident occurred on Saturday when Gordon and his girl friend Emily Kassianou from Melbourne were spotted by the group who confronted them. "
One of them came to me and confronted me about my tattoo. Soon, they surrounded us and threatened to skin my leg and remove the tattoo," Gordon told The Hindu.
"A policeman arrived and said this is India and that one couldn't sport such a tattoo on the leg here," Gordon addedThe couple were taken to Ashok Nagar police station.
The Bangalore city police detained the couple and instructed Gordon to apologise to the group for allegedly "hurting religious sentiments".
Gordon was forced to write an apology and the couple were allegedly given a lesson on Hindu values by the police personnel in front of the protesting group. Goddess Yellamma is a revered deity in the southern parts of India.
The Devadasi tradition originates from the rituals and customs associated with the goddess.