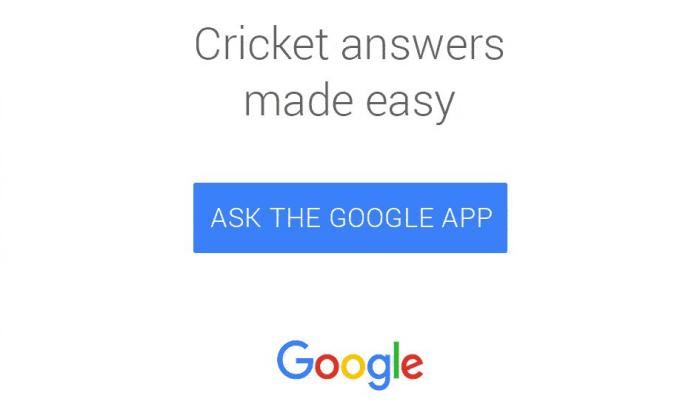 Cricket lovers can now easily keep track of their favourite team and match status during the ICC World T20. With this feature, users will get updates within seconds.
How to do it
Type "cricket match" in the Google search bar. The results will give the most recent updates or ball-by-ball summary without the need to jump to another app. The updates are available on iOS and Android.
Still lazy? The same feature can be accessed with a simple voice search. Just say the words and get instant answers!
In a blog, Google wrote:
Sometimes life can get in the way of what you love most. There are meetings to attend, groceries to shop for, sleep to be had - all things that take time away from what really matters: cricket. Being away from the action can be frustrating, but from today you'll never have to miss another moment, with the launch of new cricket experiences on the Google app just in time for the ICC World T20 2016.
Google adds:
With the Google app on your Android or iOS phone, you now have instant answers to all your cricket questions. Score updates and match schedules in English and Hindi give you a front row seat to all the games. And if you search for things like "Cricket score" or "T20 score" at any point during the game, scores will automatically update - no page refreshes needed.

Once you select the game you're interested in you'll be taken through to a new Search experience which shows you news articles related to the games, teams and players you're interested in as well as detailed score boxes with in-depth game stats.

And just as you'd ask a cricket fan what the score is, or when the next game is, you can also speak to the Google app. If you say "Ok Google, when is the next cricket match?" it will show you the schedule of upcoming games. Or if you ask "When will India play New Zealand?" it will tell you the date and time. The only thing the Google app can't tell you is who will win. You'll have to wait a couple of seconds after the match for that.