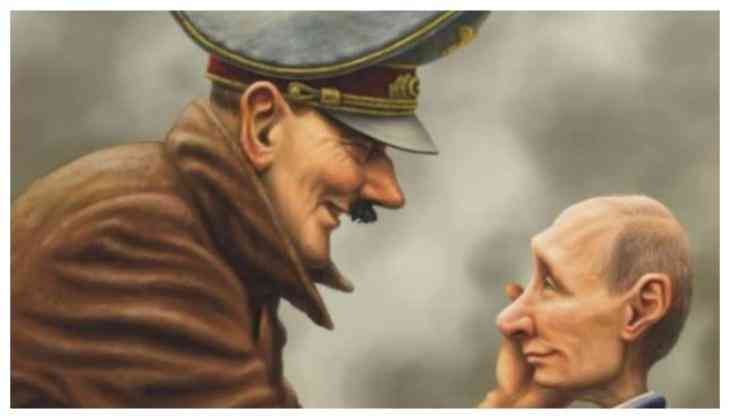 In the midst of Russian invasion, the official Twitter handle of Ukraine shared a cartoon image which shows Adolf Hitler smiling at Russian President Vladimir Putin.
Many Twitter users called the image a political cartoon and a "meme" but the Ukraine handle posted a subsequent tweet in response to the original post which said, "This is not a 'meme', but our and your reality right now."
February 24, 2022
After weeks of denying plans to invade Ukraine, Russian forces fired missiles at several locations and landed troops on its coast on Thursday.
Russia launched a barrage of missile, artillery and air attacks early today, while Ukraine's Interior Ministry said that the capital, Kyiv, was being targeted and urged citizens to go to safe zones. Ukraine's border guard said that it was being attacked from five regions, including from Crimea in the south and Belarus to the north, and that Russian forces had crossed into the country.
Nevertheless, the European Union has stated that it will freeze Russian assets, stop access of its banks to the European financial market and target "Kremlin interests" over its "barbaric attack".
Also Read: Russia-Ukraine Conflict: UK will 'squeeze Russia from the global economy,' says Boris Johnson