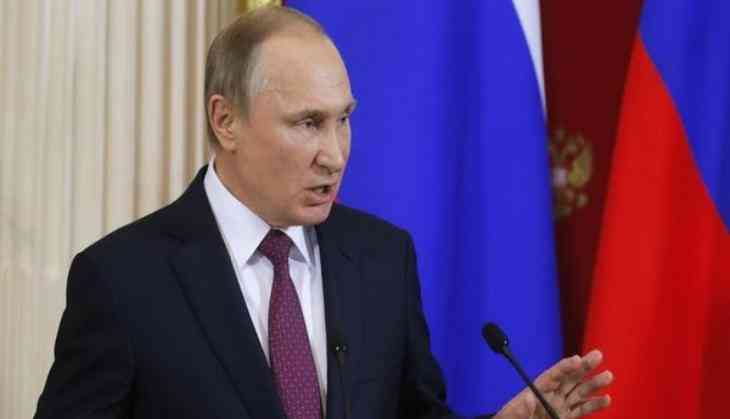 Vladimir Putin: US missile strike on Syria violated international laws (ANI)
Condemning the missile attack by the Unites States on a Syrian airbase, Russian President Vladimir Putin has stated the development was clear evidence of international law violation by Washington.
On April 6, 59 US Tomahawk cruise missiles were fired at a Syrian government airbase and President Donald Trump said that the strikes were carried out in a response to a chemical attack on civilians in Idlib that killed over 80 people including children.
Speaking on the issue in an interview with Mir 24 TV channel, the Russian President said there is no proof that the Syrian government used chemical weapons in Idlib, however, there is startling evidence that U.S. flouted international laws, reports Sputnik.
'Where is evidence that the Syrian troops used chemical weapons? No evidence. And what about violation of the international law? It is an obvious fact. What was the reaction of the NATO allies? All of them are nodding like bobbleheads,' Putin said.
Earlier, US Defense Secretary James Mattis stressed that he personally reviewed the intelligence on the chemical attack in Syria's Idlib province and the Syrian government was guilty of the crime, however, he did not come forth with evidence to back his claim.
The Syrian government has flatly denied the allegations and a Syrian army source told Sputnik the country's military did not possess any chemical weapons whatsoever.
President Donald Trump has said that the horrific images from a chemical weapons attack in Syria forced him to authorize a missile strike last week.
-ANI