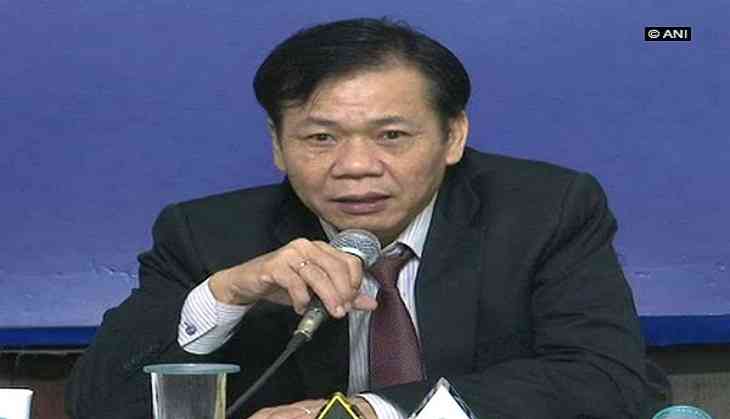 Vietnamese Envoy to India Ton Sinh Thanh pitched for strengthening trade and economic ties between New Delhi and Hanoi in the coming years in a bid to strengthen bilateral relations between the two countries.
Addressing the media in his maiden visit to India, Thanh said, "Both India and Vietnam have developing countries and have the best economies in the world. We want to diversify our economic relations especially trade with several countries especially India which is a huge market and has scores of investors. At present, the trade between the countries is only USD 7.6 billion which is very small in number as compared to our trading with the other countries which is USD 420 billion."
Thanh further opined that India's economic growth will touch 7.3 per cent to 7.5 per cent in the near future.
"Vietnam last year was growing at 6.8 per cent and I think India too is on the same path. I believe that this year India will register growth at 7.3 per cent to 7.5 percent," he added.
Shedding light on Vietnam's relations with India, the Envoy said that apart from developing political diplomatic cooperation and defense cooperation, both the countries need to make efforts in order to develop relations in other sectors such as education, science, and technology, citing the recent visit undertaken by Prime Minister Narendra Modi and External Affairs Minister Sushma Swaraj to Vietnam.
In his concluding remark, the Vietnam Ambassador opined that this year, the relations between the two countries would expand further.
"Not only that, we will also plan more visits for developing the relations with India. Sushma Swaraj and President of India are scheduled to visit our country in August. We are preparing for their visit," Thanh added.
(ANI)