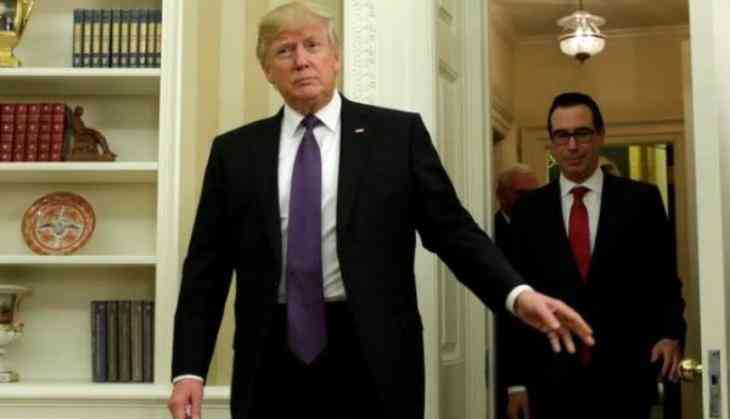 The United States has slapped a plethora of new sanctions on North Korea.
The move is part of a rolling effort to deprive Pyongyang of funds for its nuclear and missile programmes and leave the rogue nation isolated. In total, this action targets one individual, 13 companies and 20 vessels that have engaged in trade worth hundreds of millions of dollars with North Korea, according to CNN.
"This designation will impose further sanctions and penalties on North Korea and related persons and supports our maximum pressure campaign to isolate the murderous regime," said Treasury Secretary Steven T. Mnuchin. North Korea is known to employ deceptive shipping practices, including ship-to-ship transfers, according to the Treasury Department.
This comes a day after U.S. President Donald Trump redesignated North Korea as a state sponsor of terrorism. North Korea was removed from the list by President George W. Bush in 2008. It is one of only four countries in the world with that label. The others include Iran, Sudan and Syria.
In September, the US proposed a range of United Nations sanctions against North Korea.
-ANI