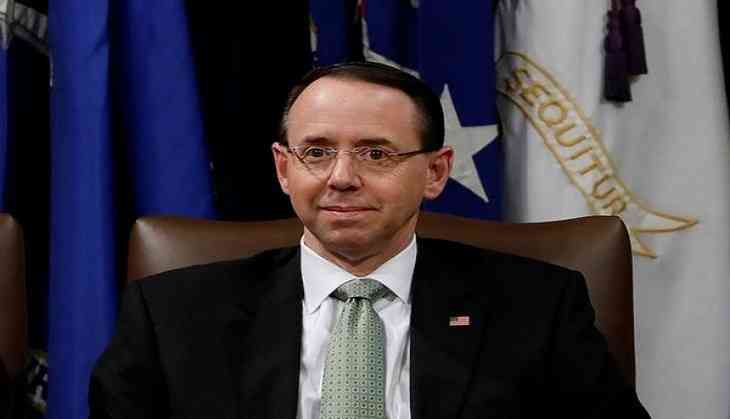 Deputy Attorney General Rod Rosenstein
Deputy Attorney General Rod Rosenstein challenged a story published in the New York Times which stated that Rosenstein had allegedly discussed recording United States President Donald Trump.
According to The Hill, Rosenstein, while dismissing the "factually incorrect" allegations, said that there was no ground on which the 25th Amendment could be invoked after the establishment reported that he planned to recruit various Cabinet officials to take such a step to remove Trump from office.
"The New York Times's story is inaccurate and factually incorrect," Rosenstein asserted. "I will not further comment on a story based on anonymous sources who are obviously biased against the department and are advancing their own personal agenda. But let me be clear about this: Based on my personal dealings with the president, there is no basis to invoke the 25th Amendment."
The New York Times reported that Rosenstein planned to secretly record conversations with Trump in the Oval Office. The article, however, did not imply that Rosenstein actually recorded Trump.
Rosenstein had appointed Robert Mueller as special counsel to lead the investigation in May last year after Trump fired former Federal Bureau of Investigation (FBI) director James Comey.
-ANI