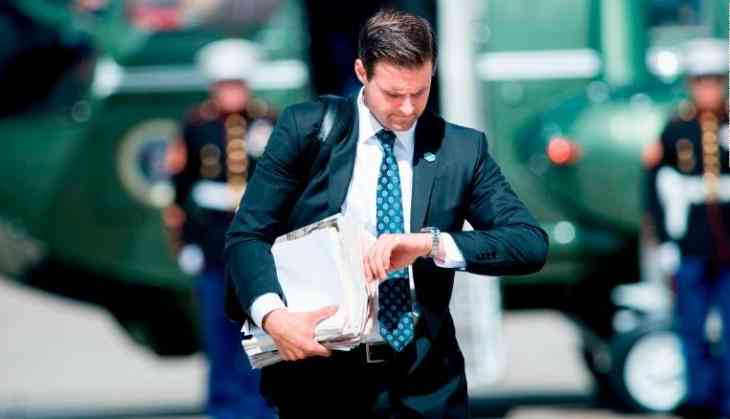 The United States President Donald Trump longtime personal aide John McEntee has been fired after an investigation into his finances caused his security clearance to be revoked.
The former Fox News producer McEntee, who served as an aide since early in the campaign, was reportedly escorted by security and was not permitted to collect his belongings.
The Wall Street Journal first reported the news of his exit.
Minutes after news of his departure broke, the Trump campaign announced McEntee would be joining the reelection effort as a senior adviser for campaign operations.
Also Read: Trump visits California first time as President
According to CNN, the White House aides were stunned on learning of McEntee's sudden departure.
His abrupt firing came out of nowhere and there was no warning, they said.
He was scheduled to travel to California with Trump on Tuesday. However, he was fired.
The announcement came on the same day Trump fired his secretary of state Rex Tillerson.
McEntee is the latest original Trump campaign aide to depart the White House; he follows Communications Director Hope Hicks, who resigned recently.
--ANI
Also Read: Saudi Crown Prince Mohammed bin Salman to visit White House