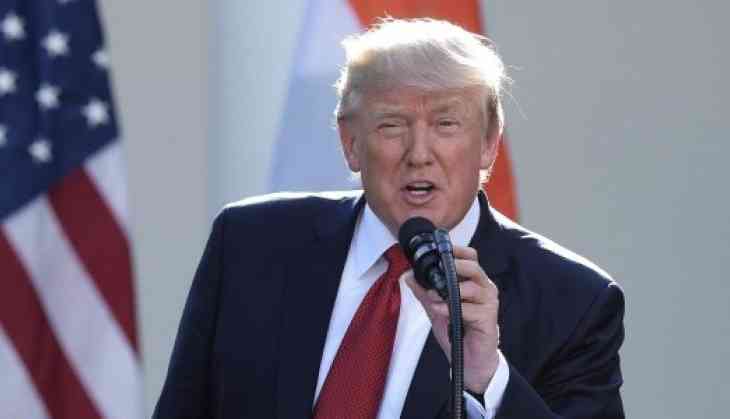 United States President Donald Trump has arrived at Singapore's government house for a meeting with the Singaporean Prime Minister Lee Hsien Loong at the Istana house.
The two leaders are scheduled to have a working lunch with aides, Foz News reported.
Singapore is all set to host Tuesday's much awaited summit between Trump and North
Korean leader Kim Jong Un over dismantling the North's nuclear weapons programme.
Kim also met Lee on Sunday, after arriving in Singapore.
North Korea, on May 24 carried out the demolition of its Punggye-ri nuclear test site in a series of "huge" explosions.
In April, the reclusive country made an announcement that it would end all nuclear and long-range ballistic missile tests, saying that it no longer needed them.
In May, Trump cancelled the meeting with Kim, blaming hostility and anger displayed by North Korea regarding the US-South Korea 'Max Thunder' military drills.
The deadlock regarding the fate of the summit broke after Vice-Chairman of the North Korean ruling Workers' Party's Central Committee, Kim Yong Chol visited the White House along with a letter written by Kim and met the US President.
On June 1, the US President said that the US-North Korea summit was back on track.
Earlier, the US President has expressed keenness about his summit with North Korean leader Kim Jong Un and called it a "one-time opportunity".
"Great to be in Singapore, excitement in the air!" Trump tweeted today.
The United States-North Korea summit is scheduled to happen in Singapore's Capella Hotel on Sentosa Island.
(ANI)