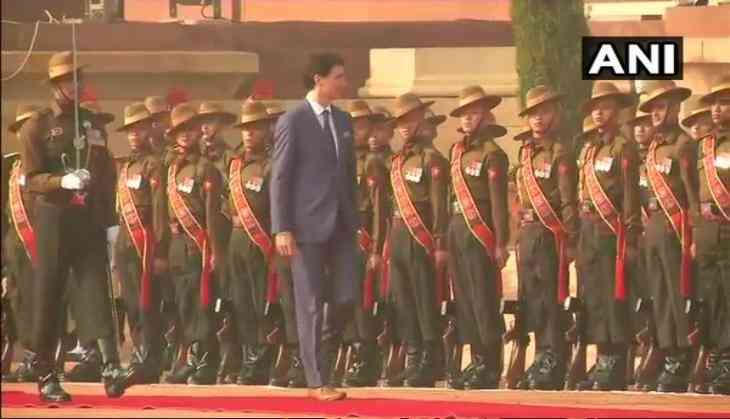 Canadian Prime Minister Justin Trudeau on Friday inspected a guard of honour at the Rashtrapati Bhawan here.
Prime Minister Narendra Modi received Trudeau, along with his wife Sophie and children Xavier, Ella-Grace, and Hadrien.
The two leaders will hold talks later in the day on further strengthening India-Canada bilateral relations.
The bilateral talks will focus on trade, defence, civil nuclear cooperation, space, climate change and education.
Delegation level talks will also be held, with a number of agreements expected to be signed in several areas.
The Canadian Prime Minister, who is on a week-long State visit, arrived in Delhi on Thursday.
Trudeau attended a reception dinner at Canadian High Commission here, wherein he expressed that it's an absolute pleasure for him to be here in India.
"People of India are kind, genuine and open. They are proud of their rich culture and strong diversity. I have no doubt that this experience will stay with my family for the rest of their lives," Trudeau said at the reception dinner.
Sharing his experiences about his trip so far, Trudeau said this trip for him, on a personal level, has been about discovering India, sharing it, learning about it and sharing it with his kids.
--ANI