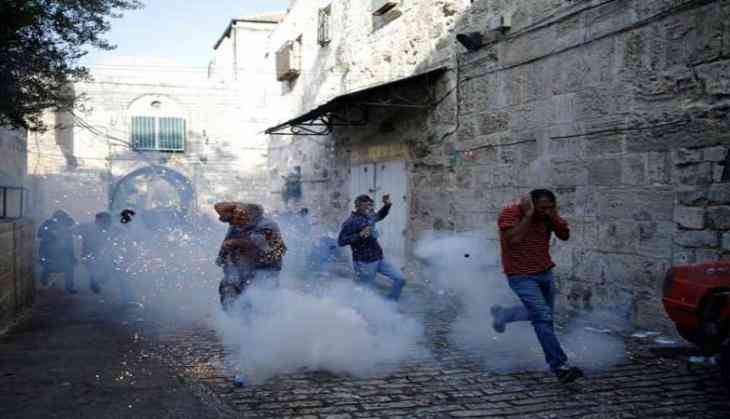 Israel has decided to remove metal detectors from entrances to the compound that houses al-Aqsa mosque in Jerusalem.
Security camera infrastructure including railings and an overhead bridge were dismantled in the early hours of Thursday
According to Independent, the move was announced late on Monday night by the office of the Israeli Prime minister, Benjamin Netanyahu, and is designed to end a crisis over the holy site. Days of violent confrontations have claimed seven lives.
After the site's Muslim religious authority the Wafq completed their inspection of the site, they announced that the worshippers could end their boycott of the site, urging the faithful to return to the compound to pray.
"The Israel occupation forces have been trying for long to violate the al-Aqsa mosque compound. We appreciate the masses who have been gathering," a senior Waqf official told Independent.
After the decision, thousands of Palestinians took to Jerusalem's Old City overnight to celebrate the fact that Israel had capitulated to their demands.
Earlier, the installation of new security cameras was met with uproar by Palestinians and Muslims across the world. Worshippers had conducted morning prayers outside the mosque, with clashes in the streets killing at least four Palestinians.
-ANI