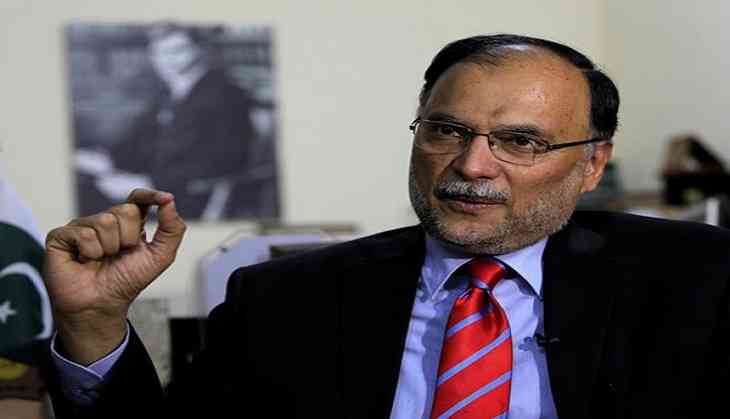 Pakistani Interior Minister Ahsan Iqbal asserted that he will consider the Supreme Court an independent body after it will issue the arrest orders for former president retired General Pervez Musharraf.
Iqbal said, "Sending contempt notices to political workers like Talal Chaudhry will not help to restore the dignity of the Supreme Court. Instead it should summon former president Musharraf and take action against him for damaging the constitution, making the then chief justice and his children hostage and manhandling him," the Dawn reported.
Addressing a media conference here, he said the former president committed the biggest contempt of court and the apex court should issue a contempt notice against him as it did in Nehal Hashmi's case.
Hashmi has been imprisoned for one month and fined Rs50,000 for contempt. He cannot hold a public office for the next five years as well.
"I will admit the judiciary is free and sovereign once Musharraf summoned and sent to Adiyala Jail on similar charges," Iqbal added.
Meanwhile, He also noted that nobody in Pakistan thought that the disqualification decision taken against the former prime minister Nawaz Sharif was based on justice.
Iqbal empathized, "From Karachi to Gwadar, no one is ready to believe that the actions being taken against the PML-N and Nawaz Sharif are based on justice," adding that the judiciary would become controversial by taking such decisions.
The minister used the occasion to express that the entire party is now united on Shehbaz Sharif's nomination as the next prime minister.
-ANI