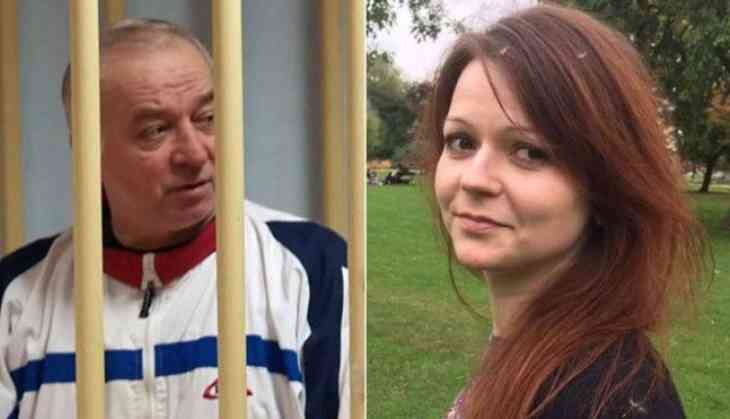 UK counter-terrorism officers on Thursday started investigations to uncover the origin of the nerve agent used in the poisoning of former Russian spy Sergei Skripal and his daughter, Yulia, in Salisbury.
The police said government scientists had identified the nerve agent used, but would not make that information public at this stage.
A source familiar with the investigation told the BBC that it was likely to be rarer than the Sarin gas thought to have been used in Syria and in an attack on the Tokyo subway in 1995.
It was not even VX - the nerve agent used to kill the half brother of the North Korean leader Kim Jong-un in Malaysia last year, the source added.
Skripal, 66, was convicted of passing secrets to the British intelligence service MI6, but was given refuge in the UK in 2010 as part of a "spy swap".
He and his 33-year-old daughter had visited the Bishop's Mill pub and Zizzi restaurant in Salisbury on Sunday before they were found collapsed on a bench near the Maltings shopping centre.
The police were yet to say if they knew how and where the poison was administered, the BBC reported.
Assistant Commissioner Mark Rowley said: "This is being treated as a major incident involving attempted murder, by administration of a nerve agent.
"Having established that a nerve agent is the cause of the symptoms... I can also confirm that we believe that the two people who became unwell were targeted specifically."
Hundreds of detectives, forensic officers, analysts and intelligence officers are working on the case, which has drawn comparison with the killing of Russian dissident Alexander Litvinenko with radioactive polonium-210 in London in 2006.
A public inquiry concluded that his killing was probably carried out with the approval of Russian President Vladimir Putin.
Also Read: http://www.catchnews.com/national-news/story-of-a-spy-4-indian-spies-and-their-reality-1448883421.html