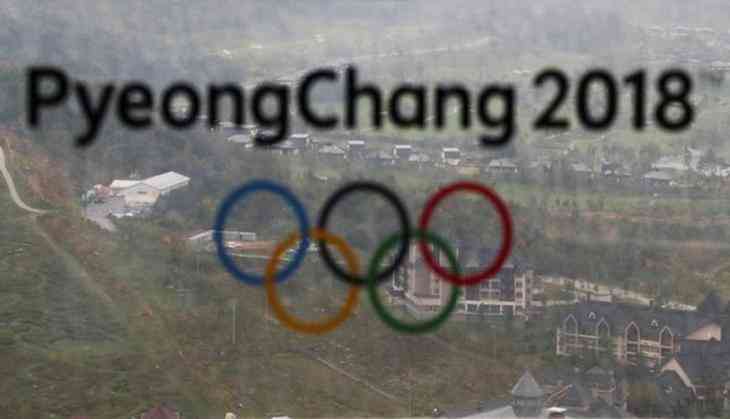 The International Olympic Committee (IOC) on Monday declined a request to admit 13 more athletes and two coaches from Russia to the Pyeongchang Winter Olympics.
The IOC" IOC review panel chaired by Valerie Fourneyron, made the decision and it was cleared by the Court of Arbitration for Sport (CAS), the TASS agency reported.
Earlier, the CAS upheld appeals filed by 28 Russian athletes, who had received lifetime bans on participating in any Olympics event over the alleged doping violations in the 2014 Sochi Winter Olympics. The ruling meant that the athletes' results at the 2014 Olympics were also reinstated.
Following the decision, the Russian Olympic Committee (ROC) had requested the IOC" IOC to invite 13 Russian athletes and two coaches to the PyeongChang Winter Games.
Meanwhile, suspensions on 11 other players have been partially upheld, which means they will only miss the 2018 Winter Olympics in Pyeongchang beginning on February 9, reported the New York Times.
"The IOC said in a statement, "Based on the recommendation of the invitation review panel, the Olympic Athlete from Russia Implementation Group (OAR IG) has met to discuss the request by the suspended Russian Olympic Committee (ROC) to invite 13 more athletes and two more coaches to the Olympic Winter Games PyeongChang 2018."
"Following the detailed analysis conducted by the Panel, its members observed that there were additional elements and/or evidence, which could not be considered by the IOC">IOC Oswald Commission because it was not available to it, that raised suspicion about the integrity of these athletes. The additional information included data from the LIMS database, traces of prohibited substances, evidence of steroid profile manipulation and further confidential information provided to the Panel by WADA," it added.
"In addition, the Panel agreed that the decision of the CAS had not lifted the suspicion of doping or given the Panel sufficient confidence to recommend to the OAR IG that those 13 athletes could be considered as clean," the statement continued.
The IOC"IOC had banned 43 Russians over doping offences at the Sochi Olympics last year.
"The IOC also suspended the ROC based on the reports of alleged doping violations released by the Oswald Commission IOC commission, headed by former Switzerland President Samuel Schmid, banning the national team from participating in the 2018 Olympic Games.
However, The IOC maintained that clean athletes have the right to participate in the Pyeongchang Winter Games as the "Olympic Athletes of Russia."
Around 30 to 35 Russian Paralympians have been allowed to compete in the Winter Paralympic Games as "neutral athletes" in five sports disciplines, the International Paralympic Committee (IPC) said.
Approximately 90 to 95 athletes are scheduled to take part in the upcoming Winter Games. However, this is subject to any doping violations found.
The PyeongChang Winter Olympics will be held from February 9 to 25.
--ANI