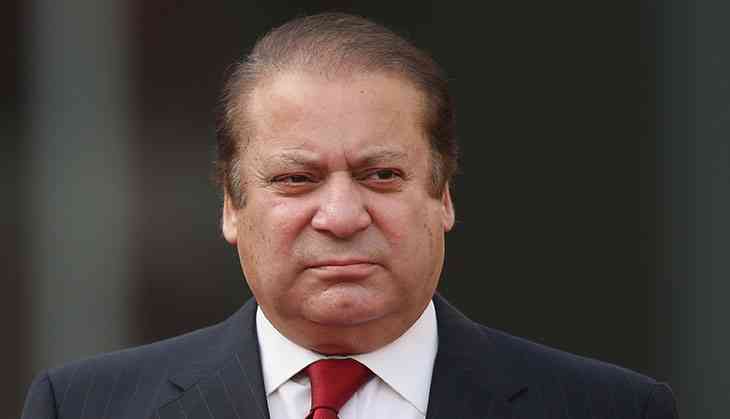 Pakistan's ruling Pakistan Muslim League-Nawaz (PML-N) on Friday put up a brave front by emphatically stating that disqualified Prime Minister Nawaz Sharif's political career was far from over and predicted that he would bounce back from the adverse verdict delivered by the Supreme Court with regard to the Panama Papers Leaks case.
While admitting that it was a difficult time for the PML-N and expressing awarenesss about the opposition being in celebratory mode over the verdict, Punjab Law Minister Rana Sanaullah was quoted by the Dawn, as saying, "This is a difficult time for the PML-N. But the power to make party decisions will remain with Nawaz Sharif."
State Information Minister Marriyum Aurangzeb was quoted, as saying, "Nawaz does not neeed a chair, he is a reality. That day is not far, when he will be chosen for the fourth time."
Aurangzeb added: "Some decisions happen in court, others in peoples courts. We may have lost one decision... which I am not surprised about but am saddened."
"PML-N is Pakistan's biggest political party. It has the higest number of political workers. And history is a witness that whenever Nawaz Sharif was removed unjustly, the people of Pakistan brought him back to parliament with a greater majority."
She also said that the party will announce its plan after looking at the decision in detail.
Senior lawyer Asma Jehangir said the court's decision should be accepted, but there is room for criticism.
"After his decision, a lot of cracks have emerged which will keep the judiciary on its feet for a very long time," Jehangir was quoted by Geo News.
"I think that Zia ul Haq and Iftikhar Chaudhry have returned. It will become difficult for others and the court...The parliament will think that the apex court has always decided against us and 184(3) powers have reached a point where anyone can be disqualified, the parliament will look to amend it."
She added: "This is a unique decision. It has had a unique procedure. In courts it happens that there is a set pattern but the way this case has happened is not normal."
-ANI