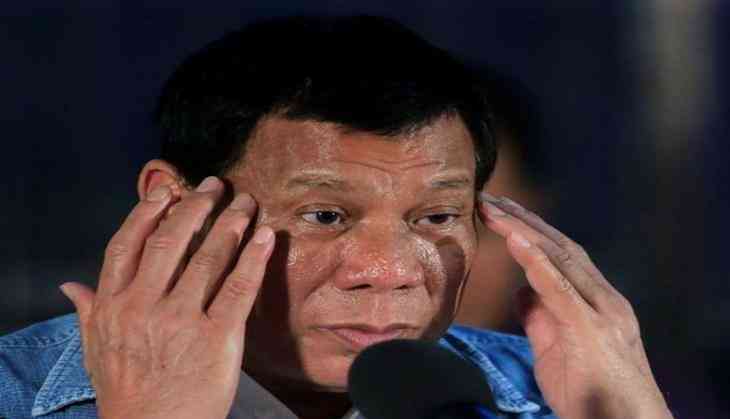 Philippines President Rodrigo Duterte has apologised to the people of Marawi for declaring martial law in Mindanao island and vowed to rebuild the city which was destroyed after four weeks of fierce fighting between forces and ISIS affliated militants.
Duterte said the Maute militants, who have pledged allegiance to the extremist group Islamic State of Iraq and Syria ( ISIS) left him no choice but to impose military rule.
"I hope in the soonest time, you will find a new heart to forgive my soldiers, the government, even me for declaring martial law. I did not have any choice. They are destroying Marawi I have to drive them out but I am very sorry," CNN reported the president as saying during his visit to an evacuation center in Iligan City.
"I will rebuild Marawi,"he promised.
The city has been reduced to rubble as Philippine army used tanks and 'surgical strikes' against members of the Islamic State-linked Maute group in the city of Marawi .
According to the government more than 330,000 people have been forced to flee their homes after the imposition of martial law. The battle has resulted in numerous deaths and triggered a humanitarian crisis in the country.
The majority has found shelter with friends and family, but more than 16,000 internally displaced people (IDPs) are crowded into evacuation centers, where government agencies are trying to provide basic necessities.
The declaration of martial law is the subject of petitions at the Supreme Court questioning the necessity and factual basis for it.
-ANI