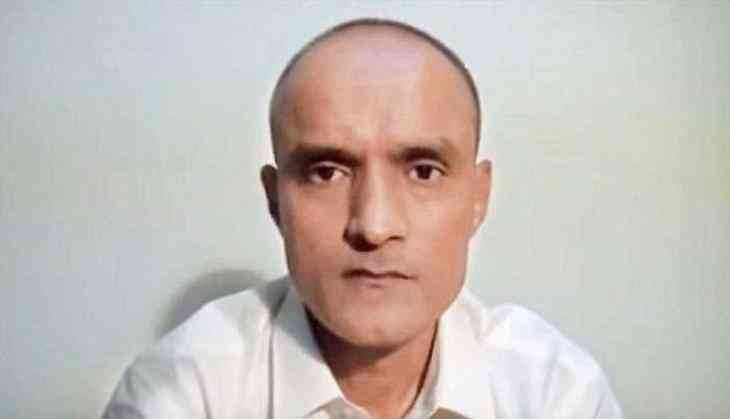 The Pakistan Senate has said that it will hold a discussion on the stay granted by the International Court of Justice (ICJ) over the execution of alleged Indian spy Kulbhushan Jadhav.
A former Indian Navy officer, Jadhav was awarded a death sentence by a Pakistan military tribunal in April for alleged terrorist and espionage charges.
The Express Tribune said Sirajul Haq, an opposition member from the Jamaat-e-Islami, tabled the motion for a discussion and squarely blamed the government for not properly presenting its case, and thereby allowing India's point of view to be accepted by the ICJ. He said that even the Pakistan Foreign Office did not know how to handle the case.
Senate Chairman Raza Rabbani admitted the motion for a two-hour discussion and directed the Foreign Office to send their representatives to answer questions posed by members of the House. He also directed the Senate secretariat to send notices to the attorney-general. The secretariat will fix a date for discussion during the ongoing session.
Earlier, in a parliamentary panel meeting of 23 May, the committee had expressed outright dissatisfaction over Pakistan's legal strategy in dealing with the Jadhav case at the ICJ.
It said the government's "lack of preparation" had resulted in allowing New Delhi to get a provisional stay order against the military court's verdict, the paper quoted sources as saying.
Pakistan raised the confession statement of Jadhav as a base of its argument and accused India of using the ICJ for its political theatrics. India termed that the confession of Jadhav was forcibly taken by the military while in captivity and he was tried by a military court in Pakistan.
Amjad Shoaib, an ex-ISI official and a retired Lieutenant General of the Pakistan Army, has acknowledged India's claim that Kulbhushan Jadhav was captured from Iran.
Pakistan claimed that Jadhav was taken into custody in Balochistan in March 2016 while India has repeatedly maintained that Jadhav was on business trip to Iran and Pakistan had captured him from there and planted a false case against him.
Jadhav,a former Indian Navy officer ,was given the death sentence by a military court in Pakistan on 10 April for alleged "espionage and subversive activities".
-ANI