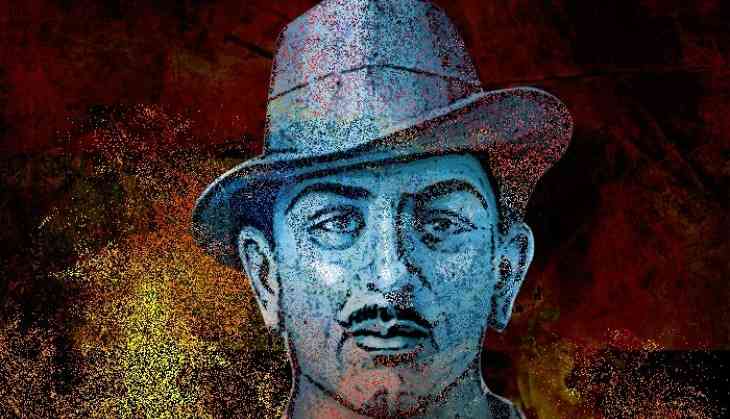 The civil society members and academics in Pakistan have demanded a public apology from the British Queen for the 'unjust killings' of Indian freedom fighters Bhagat Singh, Rajguru and Sukhdev as the country marked their 86th death anniversary.
The main event was organised by the Bhagat Singh Memorial Foundation at Lahore's Fawara Chowk yesterday where the three freedom fighters were hanged on March 23, 1931.
Amid high security, the participants attended the memorial ceremony and urged the British Queen to visit Shadman Chowk and tender a public apology for the murder of the trio.
Adopting a resolution, the activists also demanded the Queen should pay should apologise to India and Pakistan and to the families of the freedom fighters, besides paying pecuniary compensation for the 'unjust killings.'
The civil society members also held a candle light vigil to remember the sacrifices of the freedom fighters.
Some descendants of Bhagat's family, including Sardar Hakoomat Singh, Gurjit Dhat, Abhe Singh Sindhu, Kiran Jeet Singh and Sardar Sukhvendra Singh Sanga delivered telephonic speeches from Canada and India.
'We will not forget the courage and sacrifice of Shaheed Bhagat Singh and his companion. Singh will be echoed against every imperialistic regime,' said Abdullah Malik, president of Bhagat Singh Foundation Pakistan.
He criticised the Punjab government for not honouring the freedom fighters and not renaming Shadman Chowk as Shaheed Bhagat Singh Chowk.
Foundation's chairman Imtiaz Qureshi said people like Bhagat and his comrades were born in centuries and their great sacrifice would always be remembered.
On the order of the Lahore High Court, the Lahore police provided security for the event which had faced threats from 'religious extremists.'
Taran Geet Sing, Amir Sohail and other Sikh students also spoke on the occasion and paid rich tributes to freedom fighters.
The Dyal Singh Research and Cultural Forum also held a separate function at the Dyal Singh Auditorium Lahore to pay tributes to the three freedom fighters.
Forum's director Ehsan Nadeem said the sacrifice of Bhagat Singh lit the candle of freedom that wiped out British colonialism.
Punjab University's Dean of Social Sciences Iqbal Chawla said unlike Gandhi, founder of Pakistan Muhammad Ali Jinnah had supported Bhagat's struggle and declared it was legal.
'It was Maulana Zafar Ali Khan who in a poem declared Bhagat Singh a martyr. All this indicated Muslims' love for Bhagat Singh and the Sikh community,' he said.
-PTI