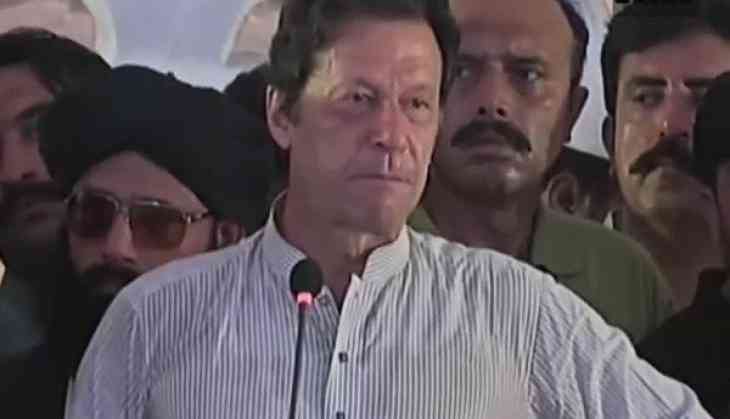 The Imran Khan-led Pakistan Tehreek-e-Insaf (PTI) on Wednesday took an early lead in the 11th general elections of Pakistan, according to several Pakistani media reports citing unofficial results.
While filing this report, the PTI is leading in 90 seats. Pakistan Muslim League-Nawaz (PML-N) is second with 52 seats, and Pakistan People's Party (PPP) has 30 seats, according to ARY news.
Other parties such as Muttahida Majlis-e-Amal (MMA) and Muttahida Qaumi Movement (MQM) have ten seats and four seats respectively. The independent candidates have garnered ten seats, according to Daily Pakistan.
PTI chief Imran Khan is leading with 762 votes with 182 votes for PML-N's and former prime minister Shahid Khaqan Abbasi in NA-53 Islamabad-II, Samaa TV reported citing unofficial results.
Khan is also leading in NA-95 Mianwali seat, Geo News reported citing unofficial results.
PPP chairman Bilawal Bhutto is leading with 1,754 votes in NA-246 Lyari constituency, according to Samaa TV citing unofficial results.
Former Pakistan President Asif Ali Zardari is leading with 3,461 votes in NA-213 Nawabshah seat. While Grand Democratic Alliance's (GDA) Sheer Muhammad Rind is second with 558 votes.
On the other hand, other candidates like PTI's Ghulam Sarwar and Muhammad Shafiq are leading in NA-59 Rawalpindi and NA-161 Lodhran-2 seats. PML-N's Amir Muqam is leading in NA-29 constituency.
Voting began at 8 am (local time), during which most of Pakistan's nearly 106 million people came out to cast their votes. It ended at 6 pm.
Polling took place in the country's 85,307 polling stations, out of which 17,007 were declared as "highly sensitive."
As many as 12,570 candidates are contesting for 272 national and 577 provincial assembly seats in Pakistan's 11th general election.
As many as 800,000 law enforcement and army personnel were deployed across the length and breadth of the nation to ensure a safe election.
Taking into account the wave of violence and terrorist attacks witnessed in the run-up to the elections, Peshawar's deputy commissioner arranged 1,000 kafans (burial shroud) as a pre-emptive measure.
A political party has to secure at least 172 seats to form the government in the 342-seat National Assembly.
In the 2013 elections, the PML-N, led by former Pakistan Prime Minister Nawaz Sharif, emerged as the largest party with 166 seats out of a total of 342 seats in the National Assembly.
Although the seats were short of a majority, Sharif was able to form a government after several independents joined his party.
However, Sharif was disqualified as the Prime Minister and as a Member of the National Assembly in July last year after the Panama Papers case decision.
After Sharif's disqualification, Shahid Khaqan Abbasi was elected as 18th Prime Minister of Pakistan by the National Assembly in August 2017.
(ANI)