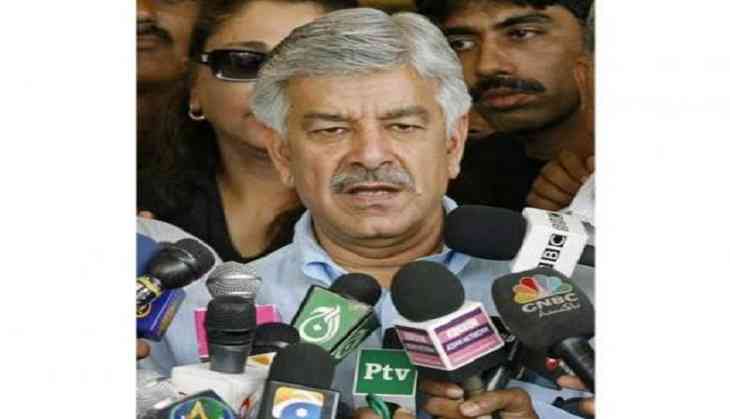 Pakistan Defence Minister Khawaja Muhammad Asif on Saturday said that the talk of appointing a new Prime Minister is just a speculation.
His statement comes amidst fears that Pakistan's Supreme Court is set to ask Prime Minister Nawaz Sharif to step down over the Panama Papers case.
Specifically stating that Prime Minister Sharif's name was not mentioned in the Panama Papers, Asif said, "The option of a new prime minister is not under consideration."
Punjab Chief Minister Shahbaz Sharif, who has escaped indictment in the JIT report, is the front-runner for the Prime Minister's job, that is, if Prime Minister Sharif is disqualified by the Supreme Court for alleged graft and money laundering in the sensitive Panama Papers case.
The Pakistan Premier chaired a high-profile meeting of party leaders on Saturday and clearly stated that he would not tender his resignation.
Asif said that the Prime Minister Nawaz Sharif was being held accountable when the names of his children were mentioned in the scandal.
The Pakistan Muslim League-Nawaz (PML-N) leader said that the premier presented himself for accountability when he could have taken diplomatic immunity, the Samaa TV reported.
Asif stated, "Politicians have gone to extreme lengths to defame the characters of one another."
-ANI