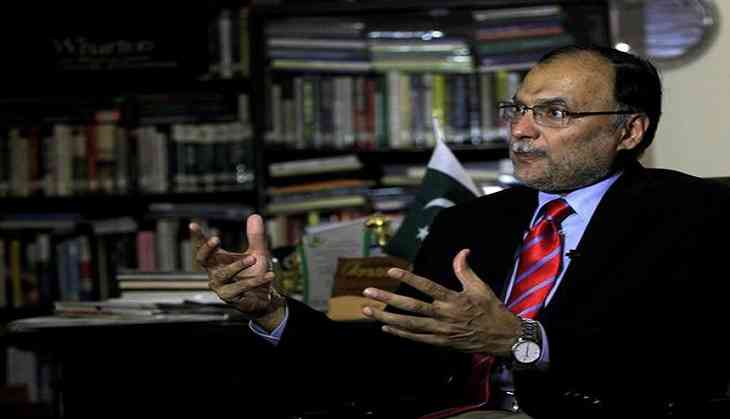 Pakistan Interior Minister Ahsan Iqbal on 11 October asked the United States to not look at the China-Pakistan Economic Corridor (CPEC) from India's perspective.
This comes after Pakistan Prime Minister Shahid Khaqan Abbasi said India was unleashing a baseless propaganda against the CPEC.
U.S. Defence Secretary James Mattis had earlier said to the Senate Armed Services Committee: "The One Belt, One Road also goes through the disputed territory, and I think that it itself shows the vulnerability of trying to establish that sort of a dictate."
He added that in a globalised world, there are many belts and many roads, and no one nation should put itself into a position of dictating the 'One belt, One Road'.
Iqbal urged the Washington to deal with Islamabad on its own merit, instead of tagging it to other states and issues in the region.
"The CPEC is not a conspiracy against anyone. It is not a security plan. It's a plan for economic prosperity, which is bringing investment in the energy, infrastructure and other key sectors," Iqbal said.
China came up with its One Belt One Road (OBOR) initiative in 2013.
The project comprises a network of railways, roads and pipelines that would connect Pakistan's port city of Gwadar in the province of Balochistan, with the Chinese city of Kashgar in landlocked Xinjiang Uyghur Autonomous Region (XUAR).
The human rights activists have, time and again, spoken about and highlighted the growing atrocities of Pakistan on the indigenous people of Balochistan and deteriorating human rights situation as a result of the CPEC.
-ANI