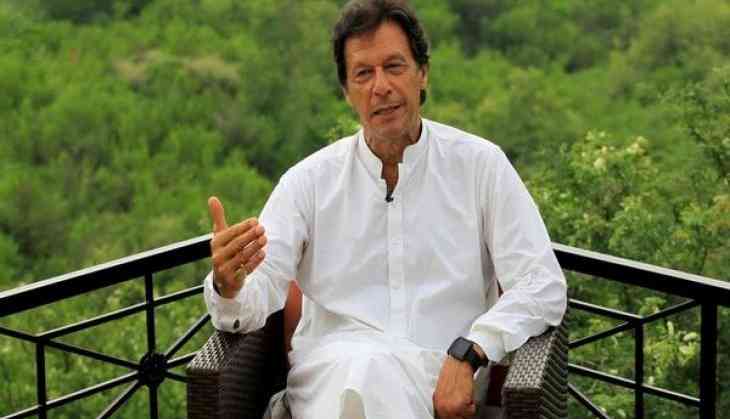 Prime Minister-in waiting, Imran Khan, is scheduled to appear before National Accountability Bureau (NAB) on Tuesday for misusing Khyber Pakhtunkhwa (KP) government's helicopters for personal use.
According to Geo News, the Pakistan Tehreek-e-Insaf (PTI) chief is accused of wielding choppers, MI-17 and Ecureuil, belonging to the provincial government of KP for as long as 74 hours causing a loss of Rs 2.1 million to the state exechequer.
The report stated that, Khan was first summoned on July 18, but the case was pushed after he filed an application to the accountability body seeking more time citing his unavailability due to campaigning for the general elections.
The case against the cricketer-turned-politician was filed after Geo News, in a report, claimed that the former KP government, headed by PTI's Pervez Khattak, spent a whopping amount on Khan's travel at the government's expense.
Following the news report, NAB chairman Justice (retired) Javed Iqbal, in February, directed the anti-graft body to begin a probe against Khan and Khattak for misusing the government-owned copters.
Interstingly, just a day ahead of his scheduled appearance before the NAB, Khan drew immense flak for using an extensive motorcade while going for a party's parliamentary meeting on Monday.
Several people, on social media, criticised their leader for not adhering to his vow of a austeriety and saving money in order to carve 'New Pakistan'.
According to reports, Imran Khan is expected to take oath of the office on Augsut 14. He was officially nominated as PTI's prime ministerial candidate as well as the leader of their parliamentary committee on Monday.
Khan's PTI emerged as the single largest party with 116 seats, in the recently concluded National Assembly elections.
Pakistan went to polls on July 25 after a spate of violence that left hundreds dead.
Several political parties, like PML and PPP have called the elections rigged by the military to pip up
Imran Khan.
--ANI