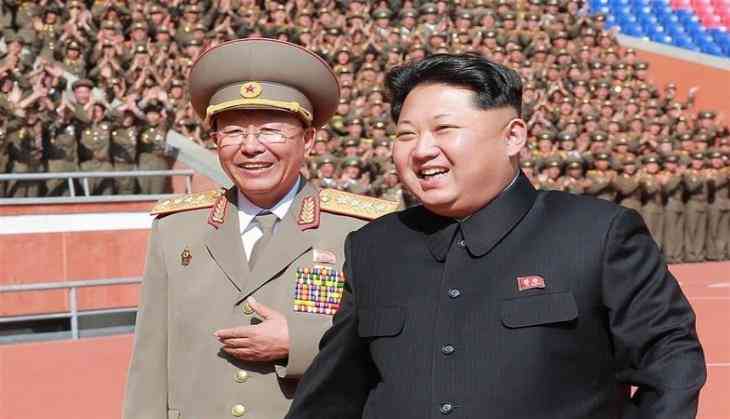 North Korea has already developed a miniaturized nuclear weapon that can fit on top of an ICBM, according to new U.S. intelligence assessment.
North Korea has crossed a threshold to become a full-fledged nuclear power as they have successfully developed a nuclear weapon that can be fitted on top of a ballistic missile, including an intercontinental ballistic missile that can reach the United States, CBS News quoted David Martin, as saying.
U.S. intelligence has also estimated North Korea has enough nuclear material to build dozens of weapons. The last time North Korea conducted a nuclear test, the estimated yield was roughly twice that of the bomb the U.S. dropped on Hiroshima in 1945.
But North Korea is still in the development stage of a re-entry vehicle that can withstand the heat and the vibration of re-entering the earth's atmosphere, and develop the means to accurately target the warhead, Martin reports.
The Washington Post initially reported the intelligence assessment that North Korea is now making missile-ready nuclear weapons.
Sanctions were imposed in the wake of Pyongyang's testing of an intercontinental missile apparently capable of reaching the US mainland amid increased tensions on the Korean Peninsula.
Moreover,Japanese defense white paper released on Tuesday, stated the threat from North Korean nuclear weapons has reached a "new stage," adding it was "conceivable" North Korea had made progress on miniaturizing a nuclear warhead to place on its new long-range missiles.
President Trump has emphasized the need to be "tough" on North Korea and its leader Kim Jong-un, most recently with a tweet while on his working vacation in Bedminster, New Jersey.
A CBS News poll released Americans are uneasy about the possibility of a military conflict with North Korea.
-ANI