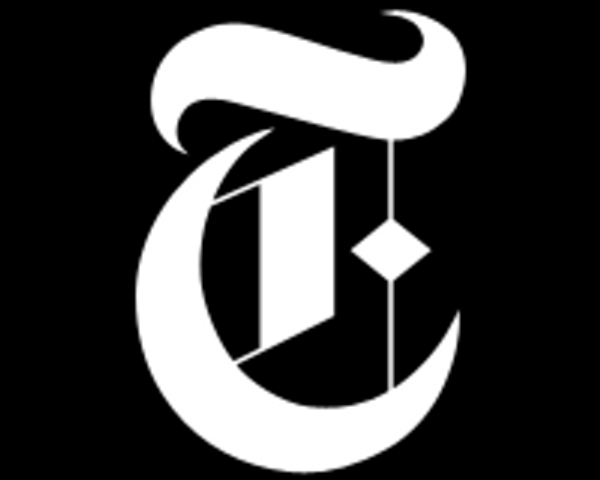 NYT journalist Salman Masood was visited by rangers who insisted on searching his home.
They were allegedly on a search for a terrorist and looked in the wall cabinets, and study drawers of Masood\'s home.
The warrantless raid has been criticised by the press and civil society in Pakistan 4. Interior minister has ordered an enquiry into the matter.
Pakistani rangers conducted a surprise raid at the house of Salman Masood, a Pakistan correspondent with the New York Times, early Tuesday morning.
And Masood did what any journalist would do in such a situation - he live tweeted the raid.
Masood was interrupted at around 8:30 am on 12 January by by Pakistan rangers who wanted to search his premise, but did not carry any relevant legal documentation.
Rangers have shown up at my house, saying they want to search the premises but have no documents or warrants#islamabad

- Salman Masood (@salmanmasood) January 12, 2016
A civilian among them informed Masood that the officers were from the intelligence department, forcing the scribe to allow a search of his home.
A man in civvies, with them, says he is from "intelligence" but not giving more identification. Insists on property search

- Salman Masood (@salmanmasood) January 12, 2016
In the meanwhile, Masood, who is also the resident editor for The Nation, spoke to an unnamed senior police official in Islamabad, who informed him that the search was for a terrorist.
"I told them they could not do so without a warrant or some proper document. They stood outside the house and said they would not leave without searching the house," he told The Nation. "I called SP Rural Islamabad on his cell phone. The police officer there told me it was routine search operation and I should cooperate," he added.
Spoke with a senior Islamabad police official. He said a "terrorist search operation underway."

- Salman Masood (@salmanmasood) January 12, 2016
But looking at the photos tweeted by Masood, the rangers seem to be looking for the terrorists in his kitchen cabinets. "They, however, did not mind me taking their photographs," the scribe said.
Rangers say it's a "routine search operation" pic.twitter.com/ItZQAi7mjG

- Salman Masood (@salmanmasood) January 12, 2016
Masood further tweeted that the rangers even looked into his study table drawers, and asked if he had illegal weapons stored in the house. "I allowed them to search the house. They were aggressive in mood and turned everything upside down opening even the drawers of every cupboard. After searching the house for 'terrorists and weapons' they left," he was quoted in The Nation.
Reactions to the surprise raid
Masood was not immediately available for comment. Some reports on social media suggested that journalists boycotted the national assembly session on Tuesday in protest of the search.
The Interior Minister Chaudhary Nisar Ali has condemned the incident and ordered an enquiry into the raid. In an official statement, he said, "Such raids and operations are unacceptable at any cost."
A hidden agenda?
People in general, and scribes in particular, were not pleased with the illegal search. Questions were raised if New York Times was being targeted, since this isn't the first time NYT staff has faced issues.
Earlier this month, the NYT in Pakistan was printed with a partially blank front page after an article critical of murders of Bangladeshi blogger was removed by the printers.
Rangers even searched the drawers of my study table and asked if I had any illegal weapons hidden in the house.

- Salman Masood (@salmanmasood) January 12, 2016
In May 2013, ahead of the national elections in Pakistan, the government cancelled visas for the New York Times' bureau chief Declan Walsh, asking him to leave the country in 72 hours.
The printing partner of New York Times in #Pakistan removes an article. Readers get white spaces on two pages pic.twitter.com/ccjFvWtorj

- Salman Masood (@salmanmasood) January 2, 2016
The home of one of the brave and terrific reporters of @nytimes, @salmanmasood is searched in #Pakistan while all thugs roam the streets

- SAMEER YASIR (@sameeryasir) January 12, 2016