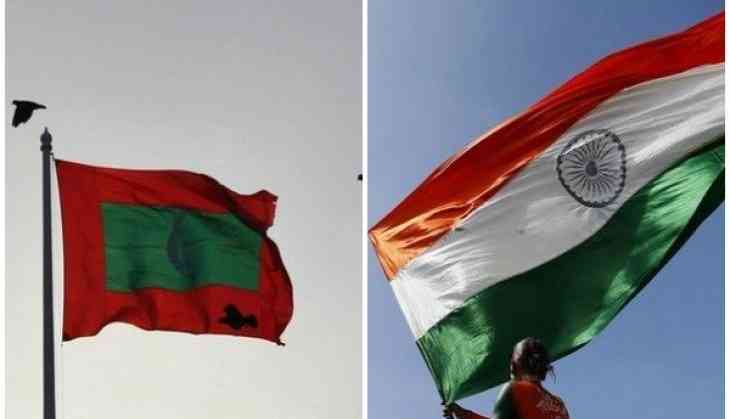 India on Monday welcomed Maldivian Presidential Election results and congratulated Opposition leader Ibrahim Mohamed Solih for claiming the victory.
"We welcome the successful completion of the third Presidential election process in the Maldives which, according to preliminary information, Mr. Ibrahim Mohamed Solih has won. We heartily congratulate Ibrahim Mohamed Solih on his victory and hope that the Election Commission will officially confirm the result at the earliest," Ministry of External Affairs (MEA) said in a press statement.
The MEA further said that the Maldivian Presidential Election not only marks the triumph of democratic forces in the South Asian country, but also reflects the firm commitment to the values of democracy and the rule of law.
India further asserted that it is looking forward to work closely with the Maldives.
"In keeping with our 'Neighbourhood First' Policy, India looks forward to working closely with the Maldives in further deepening our partnership," the External Affairs Ministry added.
Opposition leader Ibrahim Mohamed Solih claimed victory in the presidential elections in the wee hours of Monday, based on results tabulated from 90 per cent of the ballot boxes.
Around 263,000 Maldivian voters exercised their rights in the high-stakes elections, keenly watched by countries such as India, the United States and China.
The island nation has been engulfed in a political upheaval in the past few months with Yameen imposing a state of emergency to annul a Maldivian Supreme Court ruling that quashed the convictions of nine opposition leaders, including Mohamed Nasheed, Maldives' first democratically-elected president.
-ANI