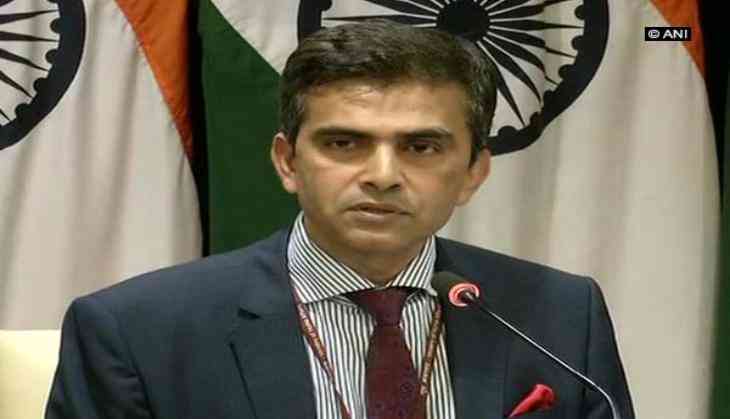 In accordance with the United States' Jerusalem move, India on 7 December stated that its position on Palestine is independent and consistent.
"India's position on Palestine is independent and consistent. It is shaped by our views and interests and not determined by any third country," Ministry of External Affairs (MEA) Spokesperson Raveesh Kumar said on recognition of Jerusalem as capital of Israel by the United States.
Speaking from the White House, President Donald Trump pronounced Jerusalem as the capital of Israel.
In line with this announcement, the U.S. is also shifting its embassy from Tel Aviv to the holy city, again becoming the first country to take such a step.
While, Israeli Prime Minister Benjamin Netanyahu has welcomed the United States' move and termed it a "historic day", the Arab world has denounced it saying that the holy city would continue to remain "eternal capital of the State of Palestine" and President Donald Trump's move has opened "the gates of hell".
Leading the charge, Palestinian President Mahmoud Abbas, in a televised speech on Wednesday, said their leadership would not accept the move and announced that the U.S. could no longer participate in Israeli-Palestinian peace negotiations.
Palestine Liberation Organization echoed Abbas' comments and said they have "destroyed the two-state solution".
The Palestinian Islamist group, Hamas, vociferously condemned the Trump's announcement.
In addition to this, the United Nations reiterated that the Jerusalem dispute must be resolved with bilateral negotiations between Israel and the state of Palestine.
"I will do everything in my power to support the Israeli and Palestinian leaders to return to meaningful negotiations and to realize this vision of a lasting peace for both people," United Nations Secretary General Antonio Guterres told media at the U.N. headquarters in Manhattan.
The United Nations Security Council (UNSC) will convene an emergency meeting on Friday in connection with the Trump's announcement.
-ANI