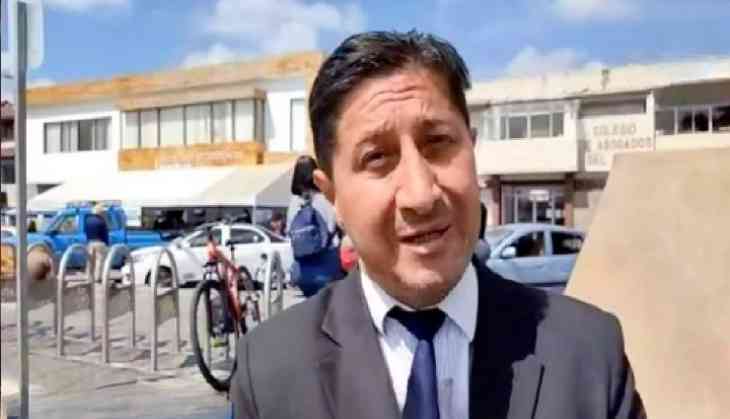 Ecuador man changes gender
Parents would do anything for their kids, and this saying is proved by a man, who changed his gender to win the custody battle for his children.
An Ecuadorian man, René Salinas Ramos, has changed his gender to help him win the custody of his daughters.
While talking to an Ecuadorian news outlet La Voz del Tomebamba, he claimed that when it comes to child custody disputes, the Ecuadorian legal system favours mothers over fathers. So to have the upper hand in the child custody battle, the 47-year-old legally changed his gender.
René also showed his documents that now list his gender identity as 'FEMENINO' (female).
According to Ramos, his daughters are living in an abusive environment with his mother, and he has not met them in the last five months.
"The laws say that the one who has the right is the woman. As of this moment, I am female. Now I'm also a mom, that's how I consider myself. I am very sure of my sexuality. What I have sought is that I want to be a mother so that I can also give the love and protection of a mother," Ramos told the local news outlet.
The news outlet also tweeted about the incident on December 31, 2022, with the caption, "Ecuadorian citizen changed his gender to female to fight for custody of his daughters. "My actions are not against anyone in particular but against the system, said Rene Salinas, who renounced her male gender at the Cuenca Civil Registry." (Rough translation from Spanish).
Ciudadano ecuatoriano cambió su género a femenino para luchar por la custodia de sus hijas. "Mi actuar no es contra nadie en particular, sino contra el sistema", dijo Rene Salinas, quien renunció a su género masculino en el Registro Civil de Cuenca.
🎥: https://t.co/VjHyzCLGbp 👀 pic.twitter.com/Jg2ZLENYS8

— La Voz del Tomebamba (@tomebamba) December 30, 2022
However, Ramos's noble intention to get custody of his daughters by changing his gender has upset the transgender activists in the country.
Ecuadorian Federation of LGBTI Organizations director Diane Rodríguez told Vice News that Ramos's personal matters are not in the 'spirit of the law' and this may provoke the Assembly into going backwards and legislating it.
"This man's private matter, to obtain custody of his daughters, isn't the spirit of the law. We are afraid that in the Assembly things will go backwards and they will start legislating against us," Rodríguez said.