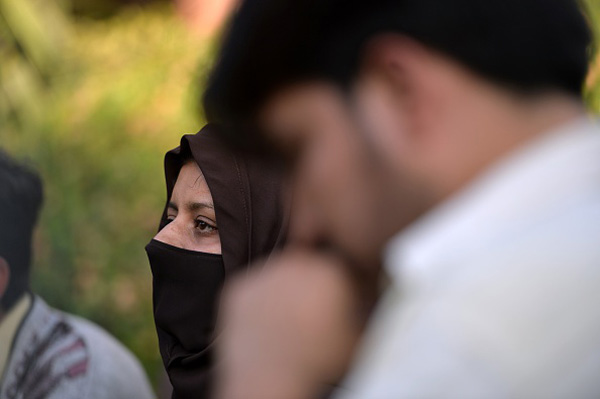 The Punjab provincial legislature passed a pro-women law on 25 February eliminating gender based violence.
Clerics have called the bill unconstitutional and say it is against the Sharia law.
\"This law will intrude upon individual privacy and it would hurt Pakistan\'s strong family structure,\" Mullah Fazlur Rehman said. Mufti Muhammad Naeem called the bill a tragedy, and a means to suppress men.
Reforms are often met with strong and opposition. This was evident during the Renaissance; it was true during the civil rights movement in the United States in 1960's and the case in no different in Pakistan in 2016.
In a landmark move, the Punjab provincial legislature, on Thursday, passed the Protection of Women against Violence Bill 2015, that focuses on ending violence against women and empowering them. It is popularly referred to as the pro-women law.
While there are several laws in Pakistan protecting women, few have been effective and will hold as much teeth as this one. The controversial bill makes domestic violence, all forms of abuse, stalking, cyber crimes, and such offences, illegal. It goes further to set up helplines for women to register their complaints, as well as reconciliation and protection centers in districts.
The law attempts to fastrack justice in cases pertaining to women. It requires that family courts act upon the complaint within seven days and facilitate results within three months. For serious offences, courts can order defendants to wear GPS-linked bracelets to monitor their movements, a Reuters' report stated.
Criticism
However, even as women's rights defenders cheer the move, strong opposition has come from Pakistan's religious clerics, going so far as to call it unconstitutional and against the Islamic Sharia laws. The chief of Jamiat Ulema-e-Islam Fazl-Fazlur Rehman-went on record to condemn the pro-women law saying that it would hurt Pakistan's "strong family structure".
"Husband and wife are considered partners in the West, but it is not the case in Pakistan," he explained. "This law will intrude upon individual privacy and it would hurt Pakistan's strong family structure, something that is lacking in the West," he reasoned.
"This law makes a man insecure. It is an attempt to make Pakistan a colony again." he added.
Rehman is also known for making controversial remarks justifying Taliban's action in war-torn Afghanistan.
However, he is not alone in stance against the reformative law. Mufti Muhammad Naeem, chief of Jamia Binoria International, said the bill was designed to suppress men at the hands of women. "It is a tragedy," he said.
Undeterred, Pakistan parliament is currently in the process of preparing a similar draft national policy aimed to eliminating gender violence in the country. "It is foremost that any future plan stemming from this policy in relation to violence against women and girls, should be ethical, culturally and gender sensitive, accountable and sustainable," the draft of the policy states.
No country for women?
In 2011, Pakistan ranked as the third most dangerous country in the world for women, after Afghanistan and the Democratic Republic of Congo.
In any case, the move by Punjab provincial government is monumental, especially considering that nearly 74 percent of crimes against women in Pakistan were reported in Punjab, according to a study by a independent group.