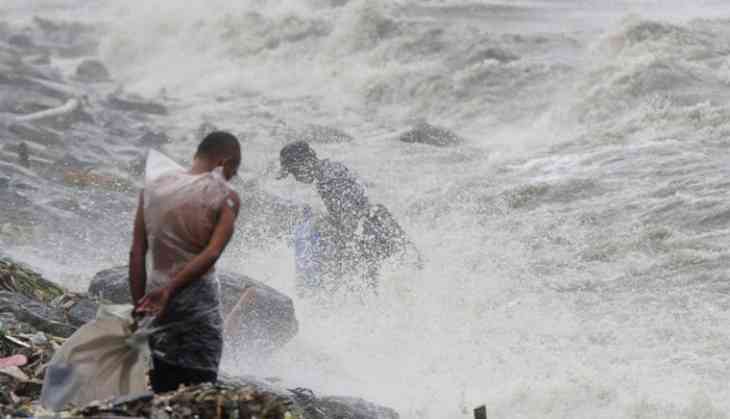 The people in Hong Kong were forced to stay indoors on Sunday as strong wind sent debris flying ahead of the arrival of Typhoon Mangkhut.
The Hong Kong Observatory (HKO) has raised the storm signal to T10 - the highest level possible - as the storm continues to carve a destructive path from the Philippines toward mainland China, reported CNN.
It is the 15th time in the last 60 years that a T10 has been hoisted.
The strong winds have caused damage to several areas in Hong Kong. It has already torn off roofs, smashed windows and downed trees as authorities have warned of the threat of storm surges and flooding from torrential rain. The city is almost entirely shut down.
According to the HKO, Mangkhut was recorded packing sustained winds of 173 kilometers per hour.
At 3 p.m. local time, the storm was 110 kilometers (68 miles) southwest of Hong Kong.
The mainland Chinese city of Guangzhou is also on high alert. More than one lakh people have been evacuated.
-ANI