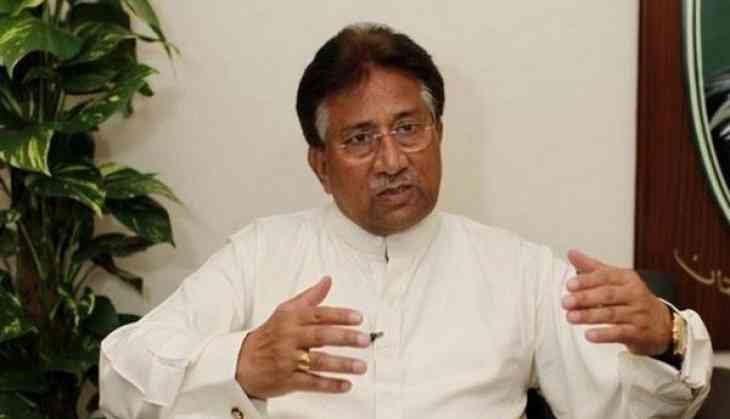 Pakistan's former dictator General Pervez Musharraf is "growing weaker rapidly" due to a new unspecified illness and cannot return to face the treason case now, a senior leader of his party has said.
Musharraf, 75, who has been living in Dubai since 2016, is facing the high-profile treason case for suspending the Constitution in 2007.

According to Muhammad Amjad, a former chairman of the All Pakistan Muslim League (APML) -- a political party floated by Musharraf in 2010 -- said the former president has to visit London for treatment in every three months due to the new unspecified ailment, Dawn news reported.
"Pervez Musharraf had a fracture in his spine, for which he got treated in the USA. But nowadays he is being treated for a separate ailment. For this, he has to go to London after every three months," Amjad told reporters after a party meeting on Sunday.
"We cannot tell the nation about the ailment right now but we will tell the court about it and also present the ailment's documentation to the chief justice.
"Musharraf is growing weaker rapidly so we cannot put his life at risk," he said.
Amjad said Musharraf would return to Pakistan but on the guarantees that he would be given a free trial and also allowed to leave the country for treatment.
He claimed that the party tried to bring him back to the country before the July 25 general elections but "hurdles were created in his way".
Amjad reiterated that Musharraf wants to appear before the court and is in consultation with his legal team to decide when and how to return, the report said.
The former Army chief has been declared an absconder due to his persistent failure to appear before a special trial court set up to try him in the case.
Last month, Pakistan's Supreme Court assured Musharraf that high-level security will be provided to him if he returns to the country to face the trial in the treason case.
The former president was indicted in March 2014 on treason charges for suspending the Constitution and imposing emergency which led to the confinement of a number of superior court judges in their houses and sacking of over 100 judges.
A conviction for high-profile treason carries the death penalty or life imprisonment.
Musharraf, who ruled Pakistan from 1999 to 2008, has been declared a fugitive in the Benazir Bhutto murder case and Red Mosque cleric killing case.
-PTI