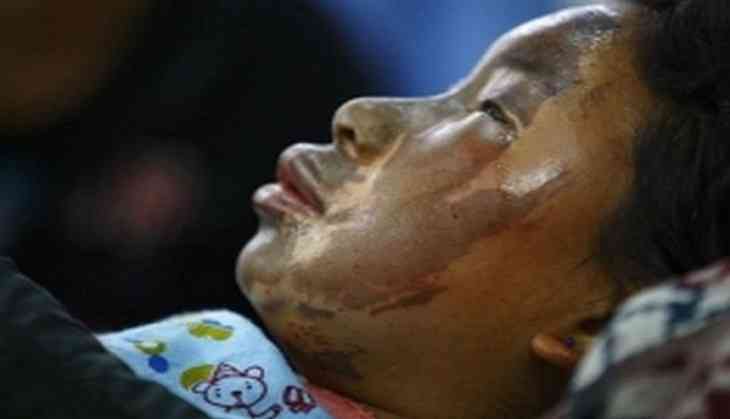 A woman on Sunday attacked four American college students with acid at a train station in southern France.
The assailant, a 41-year-old woman, who is mentally unstable, was quickly arrested by the police in Marseille.
The police said they were not treating the attack as a terrorist assault as there has been no indication that the attack was terror-related.
The students were treated for burns at a hospital in Marseille
Boston College said Sunday the young women were students who were studying abroad.
The students were identified as Courtney Siverling, Charlotte Kaufman and Michelle Krug and Kelsey Kosten, CNN reported.
"It appears that the students are fine, considering the circumstances, though they may require additional treatment for burns. We have been in contact with the students and their parents and remain in touch with French officials and the US Embassy regarding the incident," CNN quoted said Nick Gozik, who directs Boston College's Office of International Programs, as saying.
-ANI