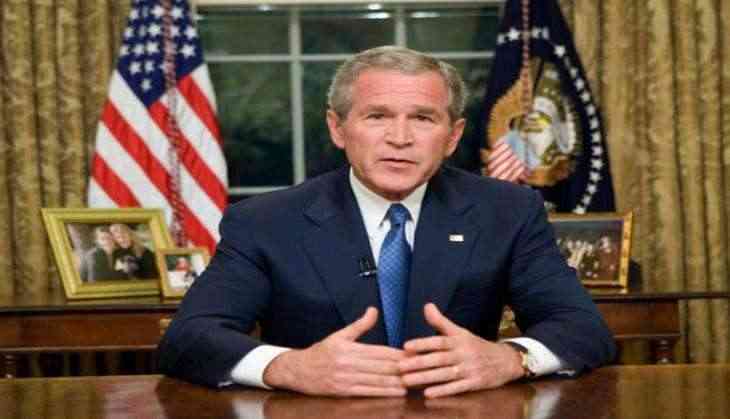 Former US President George HW Bush's cardiologist Dr. Mark Hausknecht was on Saturday shot dead in a bicycle-to-bicycle drive-by shooting in Houston.
Executive Assistant Police Chief Troy Finner was quoted by CNN saying that Hausknecht was cycling in the northern side near Texas Medical Center, when the shooter passing in the opposite direction drove past him and fired two shots at the cardiologist from behind and rode away.
The 65-year-old doctor was rushed to the hospital, where he was declared dead on arrival.
The suspect is said to be a white or Hispanic male, wearing a tan coloured baseball cap, grey jacket and khaki shorts. He was riding a light-coloured mountain bike bicycle, as per an updated description.
It is not known whether the shooting was intended, random or due to road rage.
Bush's spokesman Jim McGrath said in a statement,"President George HW Bush was deeply saddened by the tragic circumstances surrounding the untimely passing of Dr. Mark Hausknecht, and 41 sends his most sincere condolences to the Hausknecht family, his colleagues at Houston Methodist, and his friends."
"Mark was a fantastic cardiologist and a good man. I will always be grateful for his exceptional, compassionate care. His family is in our prayers," the statement added.
(ANI)