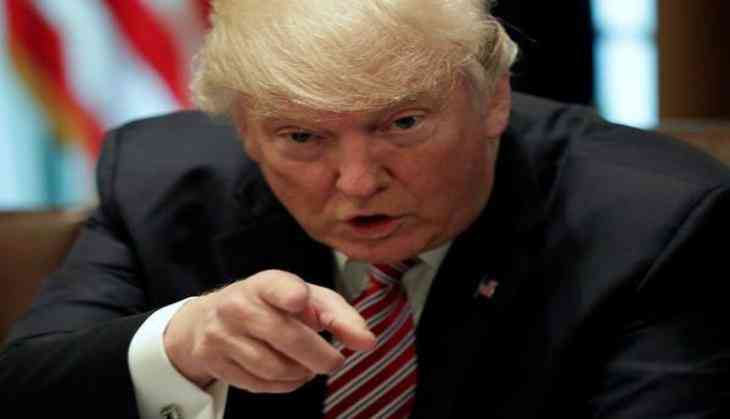 President Donald Trump on Sunday once again took a dig at the American media houses by posting a short video clip of him beating up a man with a CNN logo on his face.
The 28-second video of a WWE broadcast shows edited video of Trump, which he tweeted to his 33 million followers.
#FraudNewsCNN #FNN pic.twitter.com/WYUnHjjUjg

— Donald J. Trump (@realDonaldTrump) July 2, 2017
Meanwhile, even the official @POTUS Twitter account retweeted Trump's tweet.
The clipping is an edited version of Donald Trump's appearance at a WWE wrestling event in 2007, where he (scripted) attacked franchise owner Vince McMahon.
Trump has been attacking the media outlets continuously referring them as "fake news media".
Earlier also, the US President targeted the American media houses and said that the "fake news media" does not like him using "very powerful" Twitter to address his supporters.
Listing out the works done by him, Trump said "Witch Hunt going on in America, the economic and jobs numbers are great. Regulations way down, jobs and enthusiasm way up!"
He had argued that the social media site allows him to skirt traditional news sources, which he claims, treat him unfairly.
-ANI