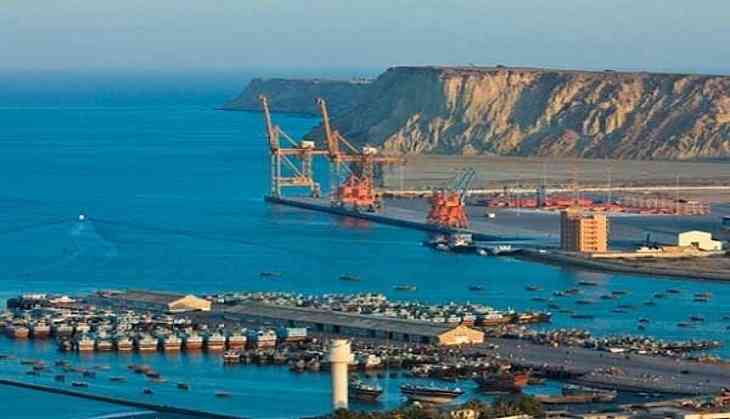 A Pakistani parliamentarian has revealed that Chinese prisoners are working on development projects of the over USD 60 billion China Pakistan Economic Corridor (CPEC) in the country.
Member of the National Assembly Nawab Mohammad Yousuf Talpur of the Pakistan Peoples' Party (PPP) raised security concerns on this issue and demanded better security arrangements.
"I have learnt that prisoners have been brought from Chinese jails and they are constructing roads. They can be involved in crimes, so, there should be proper security arrangements," the Dawn quoted Yousuf, as saying.
When Yousuf contacted the Ministry of Interior (MoI) to share his concerns, the ministry indirectly rejected his contention.
"I contacted a concerned official, who confirmed that prisoners had been working in Pakistan. My doubt was strengthened by an ambiguous response from the Ministry of Interior which rather than rejecting my claim just said it was not in the knowledge of the ministry," he said.
However, Special Secretary (Interior) Rizwan Malik said Chinese workers were being given three-layer-level security.
"There is a separate security for Chinese nationals who have been working on CPEC projects. Separate arrangements have been made for those who have come for electricity projects." Malik said.
MNA Yousuf asserted that prisoners were engaged in development work across the globe, however, they found it strange that prisoners had been brought from China to Pakistan.
"I assume that a secret or unannounced agreement has been made between the two countries because prisoners cannot be sent from one country to another without taking the host nation into confidence. Chinese constriction companies are using prisoners as labourers," he said.
Recently, several Chinese nationals have been arrested for their alleged involvement in the ATM skimming frauds in Pakistan.
Earlier in January, Pakistan police had arrested the Chinese nationals in two separate raids in Defence Housing Authority and Bahadurabad after they were caught red-handed withdrawing cash from the ATMs with forged cards. Several blank ATM cards and millions of cash were also seized during the raids.
Another Chinese national was also arrested by the police in Bahadurabad for ATM skimming fraud. The ATM hacking through installed skimmers, devices that steal ATM card data has been reported in the country. According to an estimate, there are nearly 400,000 Chinese people living in Pakistan, with a large number of professionals involved in the China-Pakistan Economic Corridor (CPEC).
--ANI