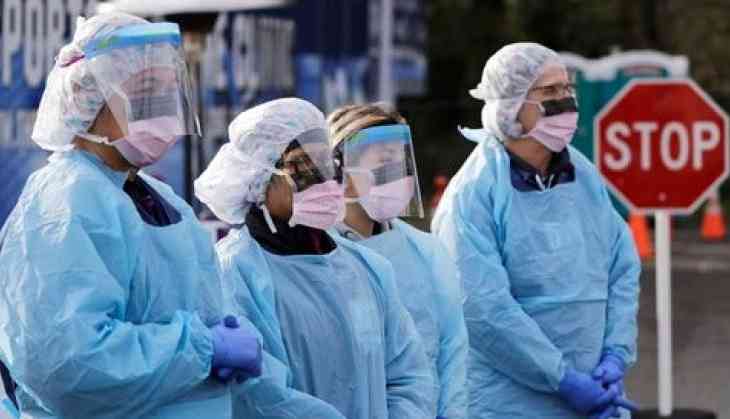 Ahmedabad's first coronavirus patient was discharged from hospital last week. She stayed in hospital for 32 days, having been admitted on 17th March. It is believed that she contracted the virus in New York, from where she came to India on 13th March. She arrived in Ahmedabad on 14th March and by 17th started showing symptoms.
Taking into account the incubation time for the Covid-19 in humans. It is reckoned that she might have contracted the virus 7-14 days ahead of showing symptoms. This means she took at least 39 days to recuperate.
According to coronavirus decorum in India, a person has to spend another 14 days in quarantine after having been discharged from hospital. The patient is discharged after she displays no symptoms for three days and samples taken 24 hours apart come back negative for Covid-19.
Unlike other viruses, coronavirus is not a usual living creature. It hangs somewhere in middle of living and dead once it makes human its host.
Luckily, in the case of coronavirus, more than 85% of infected people recuperate. But some of the recovered people of Covid-19 have been found re-infected with the coronavirus.
How many times a person can get infected with coronavirus again is not yet learnt. This makes it tough to absolutely evaluate the recovery time. Still, only a minor percentage of people infected with coronavirus meet the unpleasant end.
On the basis of Chinese experience, the World Health Organisation says a person recovers from coronavirus in 14 days on an average. But to verify that the recovered person doesn't present any threat of transmission of coronavirus, the person is adviced to isolate him/her for another 7-14 days.
In people with strong immunity, the symptoms have been found to be mild. These patients recover in a week or two. But those with co-morbid conditions have been found to suffer serious conditions and take longer to recuperate.
The people taking longer to recuperate repeatedly need breathing support. However, the WHO reckons that only 5% of coronavirus patient need ICU admission, including ventilator support.
The American Centres of Desease Control and Prevention says some people may take up to 42 days to get well. In the UK, doctors state that the recovery time could be up to eight weeks. Given that the patients have spend upto 14 days in quarantine after being discharged.
The present estimates of recovery are based on easing of symptoms and two successive negative test of samples. But there is another issue. Since the virus in new, its long term effect on human are not yet known.
Coronavirus causes tiredness, ache in muscles, joints and head, burning in lungs, weakness in muscles and reduced immunity. Experts say patient with serious conditions because of coronavirus may take 12 to 18 months to fully recover.
Also Read: Bengaluru: Health workers, policemen allegedly attacked by mob of about 200 locals, 59 arrested