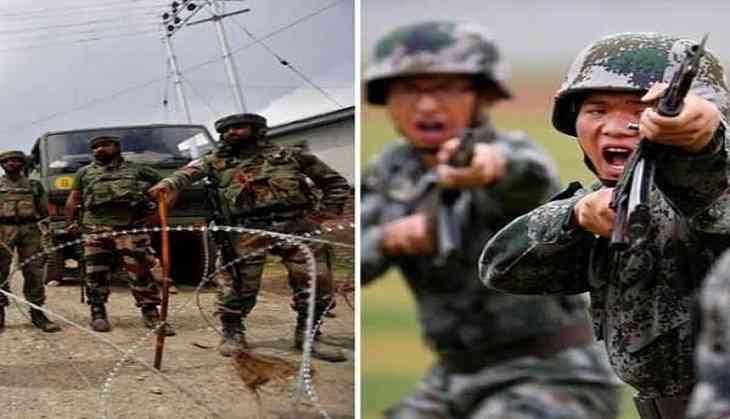 China on Monday urged India to immediately withdraw their troops from the Doklam Plateau for solving the current border standoff between the two sides. Beijing warned that it is determined to safeguard its territory.
"We urge India to immediately withdraw its troops as it is a prerequisite for resolving the situation. Chinese border troops have taken initial counter measures at the site and we will step up targeted deployment and training," Xinhua quoted the Chinese Defence ministry spokesman Wu Qian as saying.
He also called for a joint effort between the two neighbouring countries to maintain peace in the border areas.
However, the spokesperson warned India to abandon any impractical illusions while emphasizing the Chinese Army's increasing capacities and unshakable determination to safeguard national sovereignty and territorial integrity.
"It's easier to shake a mountain than the PLA," Wu said.
This remarks comes amidst India-China's month long stand-off in China, Bhutan, and India tri-junction Doklam border.
The stand-off emerged after Chinese troops were stopped by the Indian Army from construction roads in the Doklam border.
India claims Sikkim border as part of its territory, while China has said that the area falls on their side as per the 1890 treaty signed between British and China.
Consequently, China suspended the annual Kailash Manasarovar yatra and conceded that the decision to suspend the pilgrimage was due to the border scuffle.
It also alleged that the Indian troops had crossed the Sikkim sector of the Indo-China border. Beijing has accused New Delhi of violating a convention signed in 1890 between Britain and China relating to Sikkim and Tibet.
-ANI