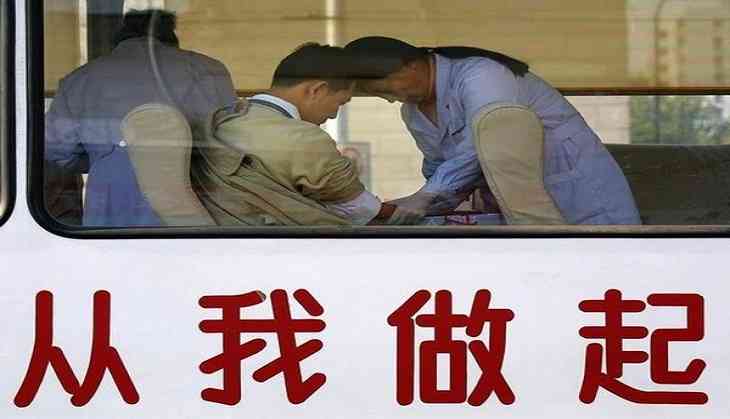 China is stepping up preparedness for a possible military conflict with India on the Doklam standoff by reportedly setting up blood donation and collection camps in the area.
Many hospitals in different provinces are controlling the use of blood, and Global Times has reported that a hospital in Changsha, the capital of Hunan Province, has relocated its blood bank on the orders of the Peoples Liberation Army (PLA)'. The local government is organizing a blood collection drive to replenish supplies.
The same is also true of some other top hospitals in Hubei Province and the Guangxi Zhuang Autonomous Region.
The stocks of blood were transferred before the Jiuzhaigou earthquake in Sichuan Province on August 8, and they are likely to be transferred to Tibet, the Global Times reports.
As Doklam standoff is approaching its second month, China's Foreign Ministry has reiterated that the People's Liberation Army ( PLA) troops would continue to defend Dong Lang, which is Chinese territory, and India should withdraw all its troops and equipment from there.
The standoff at Doklam began when China started constructing a road in the area. India objected to the road construction after Chinese troops ignored Bhutanese protests, triggering the faceoff from 16 June.
Meanwhile, External Affairs Minister Sushma Swaraj has reiterated that India's road map is peace and talks are going on to resolve the issue diplomatically.
"Our concerns emanate from the Chinese action on the ground which have implications for the determination of the tri-junction boundary point between India, China and Bhutan and the alignment of India-China boundary in the Sikkim sector. Thus, China is trying to change the status-quo of the disputed tri-junction boundary point," she had said.
India has made its stance clear that that it stands for peace the border question can be solved diplomatically, not by war.
-ANI