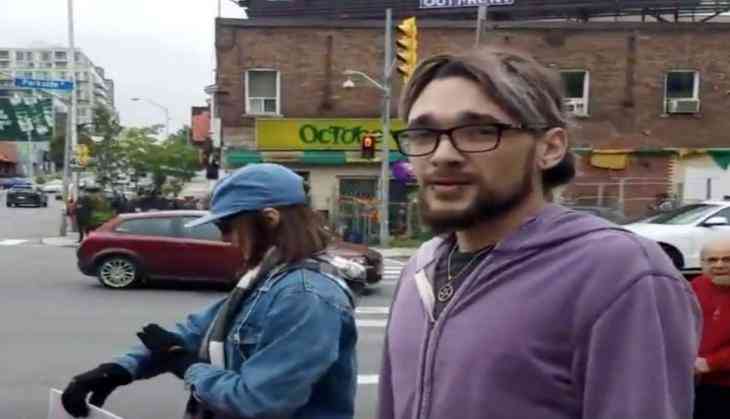 In a shameful event, a man was caught on camera allegedly kicking off a woman who was protesting against abortion advocate at a rally in Toronto in Canada. One of the women fell to the floor, while another woman can be heard shouting "someone call the cops" in a video that went viral on social media.
The man reportedly fled the scene before authorities arrived, police said. The Toronto police are probing the matter after the man was caught kicking in the camera.
He faces her and asks: "Hey if somebody gets raped by somebody and they're like 'I'm a 16-year-old and I can't keep this baby', think you should keep it?" before motioning with a 'thumbs up' and 'thumbs down'.
Ms Bissonnette began answering: "It's a baby. If someone gets raped and gives birth and she decides to kill her three-year-old child," and was suddenly kicked and stopped by the man. The woman immediate rolled down on the floor while another woman can be heard saying "someone calls the cops." The clip ends abruptly but not before [the man] can be heard saying he "meant to kick [her] phone."
"This guy comes up and I guess he sees what's going on, and so he took out three markers and he drew on two of our signs, and so I shouted, 'Protect your signs,' said Marie-Claire Bissonnette. "I guess that gave him the idea to start scribbling on people's backs, so he scribbled on five people's backs."
Also read: Nobel Prize 2018: Nadia Murad, an ISIS rape survivor and Denis Mukwege win Nobel Peace Prize