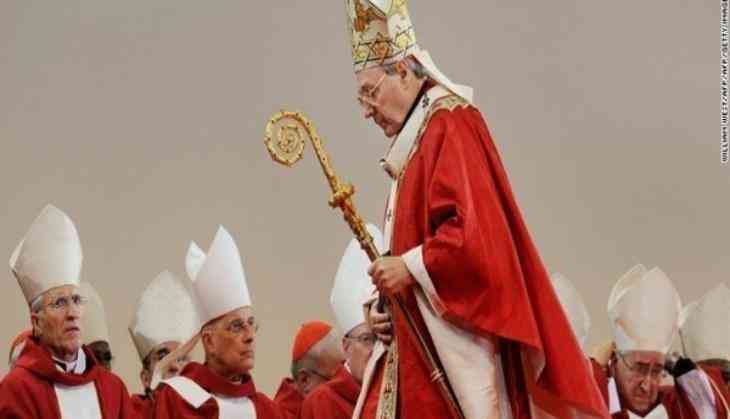 Cardinal George Pell vows to return to Australia to defend himself
Cardinal George Pell has vowed to return to Australia to defend himself against multiple charges of sex offences.
Australia's seniormost Catholic figure said he was looking forward to his day in court after the Victoria Police confirmed he had been charged, The Sydney Morning Herald reported.
"Although it is still in the early hours of the morning in Rome, Cardinal George Pell has been informed of the decision and action of Victoria Police," a statement from the Catholic Archdiocese of Sydney read.
"Cardinal Pell will return to Australia, as soon as possible, to clear his name following advice and approval by his doctors who will also advise on his travel arrangements."
"He said he is looking forward to his day in court and will defend the charges vigorously."
The Catholic Archdiocese of Melbourne is yet to comment on the charges.
The most senior member of the Catholic Church in Australia, Cardinal George Pell, was charged with multiple historical sexual assault offences, Victoria Deputy Police Commissioner Shane Patton said on Thursday.
Pell had previously denied covering up abuse committed by priests when he served as the Archbishop of Melbourne from 1996 to 2001.
"I want to be perfectly clear -- the process and the procedures that have been followed in the charging of Cardinal Pell have been the same that have been applied in a whole range of historical sex offences whenever we investigate them. Cardinal Pell has been treated the same as anyone else in this investigation," CNN quoted Patton, as saying.
Pell will now be required to appear in the Melbourne Magistrate's Court on July 18 for a filing hearing.
-ANI