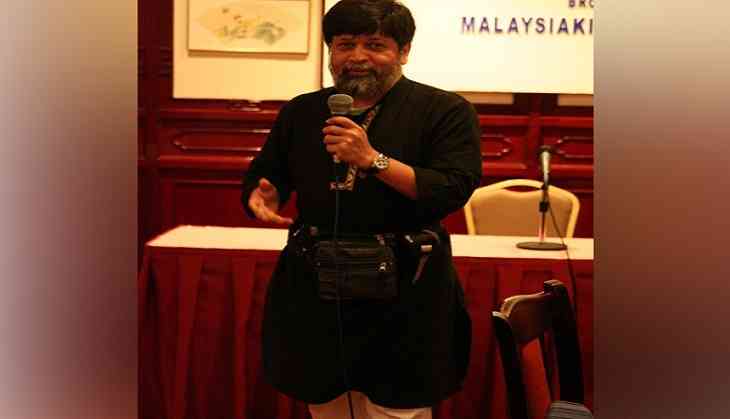 Prominent Bangladeshi photographer and social activist Shahidul Alam was detained by the Dhaka Metropolitan Police (DMP) Detective Branch over his Facebook posts on the ongoing student protests.
The Dhaka Tribune quoted a source from Drik, Shahidul's photography agency saying that he was picked up from his Dhanmondi residence at around 10:30 pm (local time) on Sunday.
Additional Commissioner of DMP Abdul Baten told UNB that a team of detectives detained the 63-year-old photographer for questioning over the Facebook posts on the protests by students on road safety in the Bangladeshi capital.
Ramna Division Additional Deputy Commissioner Abdullahel Kafi told The Dhaka Tribune that a family member of Shahidul informed the police that the social activist was picked up from his house. Rejecting the claims, Kafi said, "Police has not detained him, and we do not know anything about this. We are investigating this allegation."
Later, Drik issued a statement at around 1 am (local time) on Monday, claiming that Shahidul was forcibly kidnapped from his house.
"According to security guards of the apartment building and other eyewitness reports, there were roughly 30 to 35 men, in plain clothes, who claimed to be from the Detective Branch (DB)," the statement said.
The men went upstairs and forced a screaming Shahidul out of the house and he was pushed into a waiting HiAce car violently. The words - 'Popular Life Insurance' was written outside the car.
The statement added that the men taped up the CCTV cameras and took away the footage. They manhandled with the security guards and locked them up.
"His partner Rahnuma Ahmed, was in a neighbouring flat, raced downstairs on hearing the scream, but the car carrying him and two other cars waiting outside, sped away," the Drik statement further said.
On Saturday, Shahidul, who is also founder of Pathshala South Asian Media Institute, was filming a video on attack on the students who were demonstrating for road safety near City College in Dhanmondi, when he was allegedly attacked by the Bangladesh Chhatra League (BCL) activists, The Daily Star reported.
Following the incident, Shahidul took shelter at a nearby guesthouse and then he went live on his Facebook page to narrate the ordeal.
In the video clip, he said, "I was attacked a little while ago near City College because I was taking a video of Chhatra League students shouting 'Joy Bangla' and slightly before that attacking students."
Later, Shahidul posted an image of his vandalised camera on the social networking site and wrote - "Remains of my OSMO" and hashtagged "we want justice."
(ANI)